Daily Headlines
Delivered to your inbox every morning.
Click here to read online.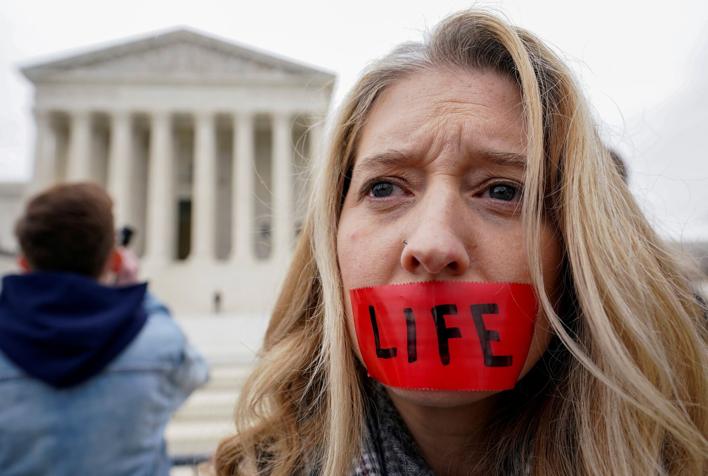 The Women's Health Protection Act of 2021, introduced in the U.S. Senate and House June 8 and currently moving through various committees in both chambers, "is nothing short of child sacrifice," said Archbishop Salvatore J. Cordileone of San Francisco.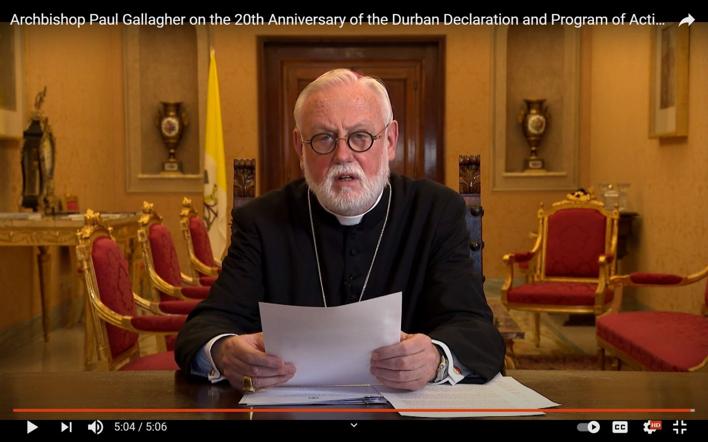 World leaders must commit to rooting out the evil of racism, xenophobia and racial discrimination through meaningful legislation and action, said Archbishop Paul R. Gallagher, Vatican foreign minister.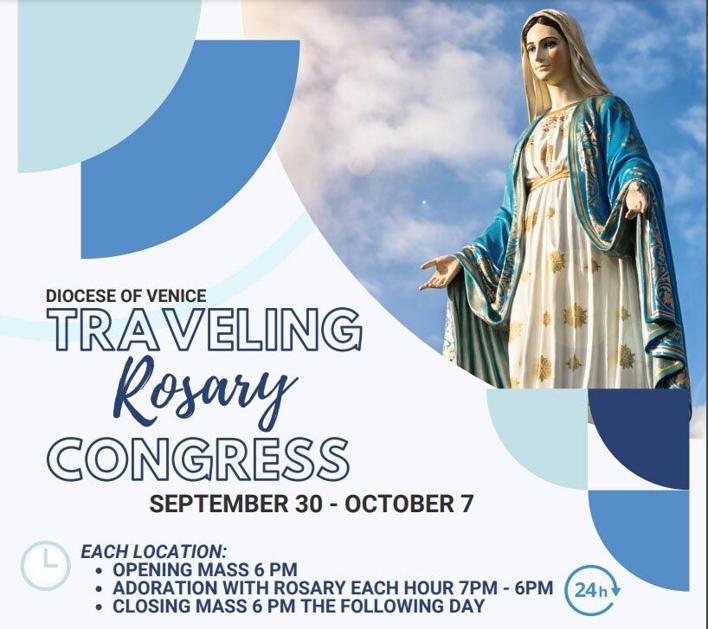 "The Rosary is the 'weapon' for these times" (St. Padre Pio).To utilize this weapon for our times, the Diocese of Venice is hosting a traveling Rosary Congress at nine different Parishes beginning the evening of Sept. 30, 2021, and concluding on the evening of Oct. 7, the Feast of Our Lady of the Rosary. A Rosary Congress is a prolonged time of Eucharistic Adoration during which time the Rosary is recited every hour.
---
Daily Readings

Reading I Hg 2:1-9In the second year of King Darius,on the twenty-first day of the seventh month,the word of the LORD came through the prophet Haggai:Tell this to the governor of Judah,Zerubbabel, so… Read more

Lecturas diarias en Español

Lectura I Ag 2, 1-9El día veintiuno del séptimo mes del año segundo del reinado de Darío, la palabra del Señor vino, por medio del profeta Ageo, y dijo: "Diles a Zorobabel, hijo de Sealtiel, gobernad… Para leer mas
| | |
| --- | --- |
| | Where faith, pop culture, and history intersect — quite literally. Read more |
| | |
| --- | --- |
| | A masterful, new translation of a perennial classic, now available in pocket size! The Confessions of Saint Augustine is considered the all… Read more |
| | |
| --- | --- |
| | Rawia Bishara, the Galilee-born chef behind Brooklyn's Tanoreen, uses this crisp, bright salad as a side dish or as a fresh and herbal cond… Read more |