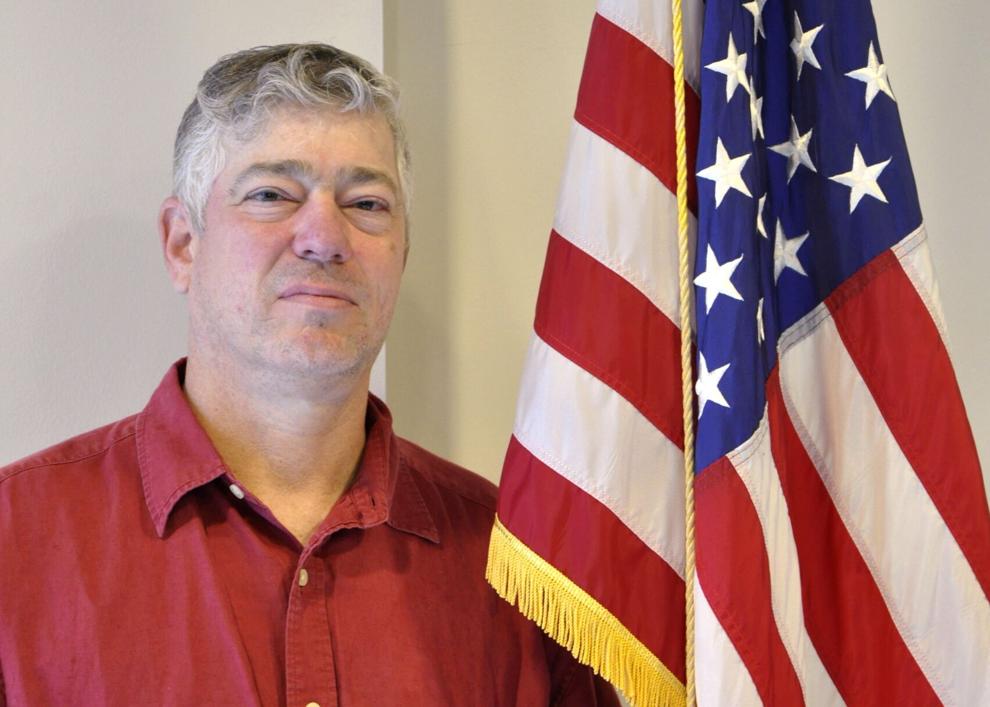 NASHVILLE, Tenn. | On Sept. 11, 2001, Deacon John Krenson went to work like it was any other day. He walked into his business and his colleagues were glued to the television set following the first plane crash into the World Trade Center.
At the time, he was an officer in the Tennessee Army National Guard and he remembers saying after the second plane crashed into the other twin tower: "I don't know if it's going to be in two weeks, two months or two years, but I guarantee you, I'm going somewhere because of this."
Although he had been serving in the National Guard since 1986, his typical service included only one weekend a month, a few weeks of training in the summer, and some schooling. His only deployment experiences were to Panama and Bulgaria for training exercises.
"Service was just part of my life," he said. "It didn't consume much of my life, but that all changed after 9/11," he told the Tennessee Register, diocesan newspaper.
The anticipated deployment came in August 2003, when he went to Afghanistan to be a liaison with U.S. forces embedded with NATO forces. His deployment to Afghanistan lasted through May 2004, but he was deployed to Iraq in 2010.
Six years later, he retired from the National Guard but much about his year in Afghanistan still sticks with him.
When asked about the U.S. troops leaving Afghanistan this summer, he said he feels devastated and frustrated adding: "I feel we've abandoned our Afghan allies and people, especially the most vulnerable ones."
He said the "veteran network has kicked into high gear," with people checking in on each other, calling or texting almost daily but now he is more worried about the Afghans.
"I don't think people realize how veterans feel about our brothers and sisters in Iraq and Afghanistan," he said. "We're not anti-Muslim. We've served with Muslims, and Muslims had my life in their hands many times in both countries. That means a lot to me, and I'm very, very worried for them."
John Schuller, a retired chief warrant officer and a parishioner at Immaculate Conception Church in Clarksville, served in the Army from 1976 to 2006. Before 9/11, he said he was planning to retire, but when the planes hit the twin towers in New York, he knew his unit, 5th Special Forces Group at Fort Campbell, Kentucky, would be one of the first to deploy in response.
"We were out of the country by the beginning of October," Schuller said and his unit remained in Afghanistan until spring of 2002. He deployed three times to Iraq after that.
For him, the U.S. departure from this region "seems like our blood and treasure were wasted in the way that we left the (Afghans) without any support. It seems like we took an easy way out."
"We left a lot of people we made commitments to," he said referring to Afghan interpreters and soldiers that the U.S. military "said we'd always be there for and we're not now. … It's heartbreaking."
Schuller said his experience has pushed him more toward his Catholic faith.
"After my whole military service, I had some really bad times when I first got out of the military until I got the help I needed … and belief in God and church helps me, too," Schuller said. "It forces me to look at the fact that I can't fix everything. I can't change it.
For now, he said: "All I can hope is that sometime in the future there is going to be some good come of it."
As he learns to leave some things in God's hands, Schuller has been serving as a mentor to local veterans who have fallen into legal trouble after their service through the Veterans Treatment Court in the state.
Robin Vozar, also a retired chief warrant officer and parishioner at Immaculate Conception, served with the 160th Special Operations Aviation Regiment at Fort Campbell, for the majority of his 37-year career, from 1983 to 2020, making him the longest-serving member of the Night Stalker unit.
Like Schuller, Vozar was used to deploying prior to Sept. 11.
Now, reflecting over the last 20 years, Vozar said, it is about making the right decisions as the fight against terrorism continues.
He said the Night Stalker Association, for which he is currently serving as president, works to honor the fallen members of the 160th Special Operations Aviation Regiment.
John Veltri, retired chief warrant officer also from Immaculate Conception Parish, served in the Army from 1985 to 2013.
He was in Saudi Arabia training with foreign militaries when the 9/11 attacks happened and said that right after that the entire unit packed up its equipment and deployed to a neighboring country in preparation for the invasion of Afghanistan.
During his years of deployments in Iraq, Veltri's career developed from being a grounds level operational element to serving mostly in the group headquarters in Iraq working on staff for resource operations, planning operations, informational data and more.
Today, he just hopes Americans recognize military services as an honorable one and one that is "a service of sacrifice for the greater good."
Father Tettey Bleboo, a native of Ghana, was stationed in Germany as a U.S. Army chaplain at the time of the 9/11 attacks.
The priest, who became a U.S. citizen in the 1990s, was deployed to Afghanistan in 2003 and again in 2013. As part of the Chaplains Corps, his mission was to care for the wounded, to provide support by being present with soldiers and nurturing them in faith, and to honor the fallen.
"As Catholics, we have the sacraments. I would say Mass for the service members, strengthen them by the Word of God. That's giving them the inner strength to help them go on," he continued. "One thing about our military is the fact that we try to do the right thing. We try to do the right thing always, even when others don't follow."