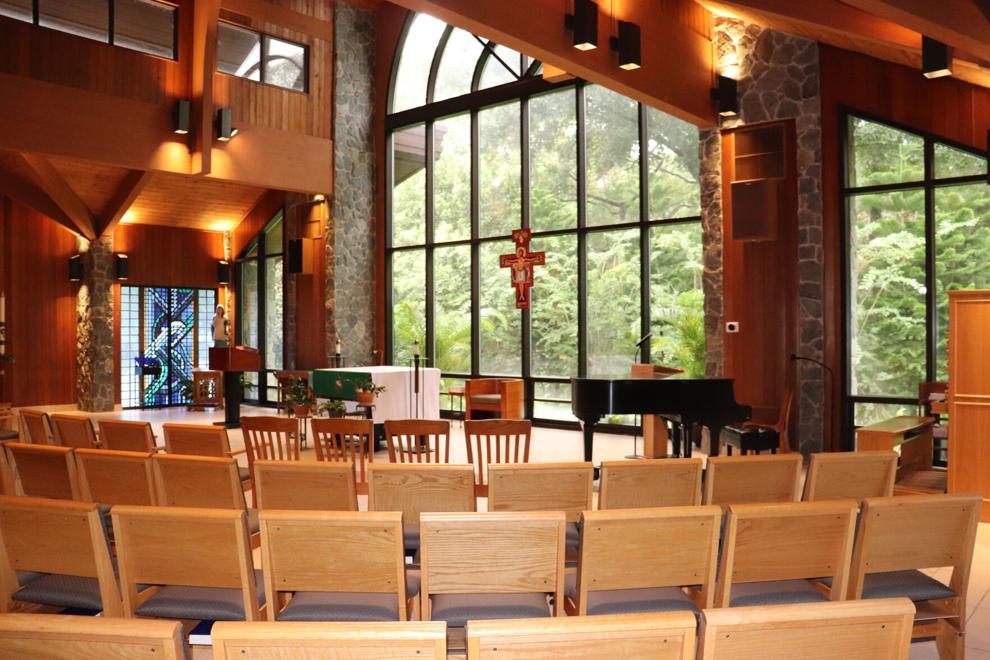 ORLANDO  |  Not only does the San Pedro Spiritual Development Center provide focused attention for Catholics looking to harness their faith, the location is a natural wonder of calm lakefront views, magnificent Catholic architecture, and acres of secluded grounds — all orchestrated by helpful staff hoping to make a retreatant's stay peaceful and promising. 
In continuing this series of honoring Catholic locations throughout Florida, Natalie Tilus, guest services manager, sat down with the Florida Catholic to expound on the reasons San Pedro Spiritual Development Center in the Diocese of Orlando resonates so well with those who visit.
MARY, MOTHER OF GOD CHAPEL
Although the overall peace and inviting presence is everywhere on the grounds, holding Mass at San Pedro is also a necessity every visitor at San Pedro needs. 
"San Pedro is special for a few different reasons," Tilus said. "The first being the Mary, Mother of God Chapel. When Mass is held here, this actual spot is one of the most amazing and beautiful things to see during Mass when the priest holds up the body and blood of Christ in the elevation and you have this beautiful window behind you." 
Inside the chapel, visitors will see a cathedral ceiling of organ pipes, a corner with the holy tabernacle, a grand piano, and a glass wall behind the alter revealing the many florae and fauna encompassing the building. 
"It's a direct connection to God and His presence," Tilus said. 
SERENITY AT LAKE HOWELL DOCKS
On more than 200 acres of its lush grounds, San Pedro offers several peaceful locations throughout its property. Along with the chapel, its other main attraction is the two lakefront views of open sky and calm waters. Visitors can have some alone time while draped under the hanging moss on tree branches as they stare off into the horizons, hearing the hoots and caws of nearby fowl.  
"I think the thing that makes San Pedro different from every other retreat center is our docks that end up on Lake Howell," Tilus said . "You feel like you are away from the chaos of the world. It's beautiful scenery. There's no sounds of cars or of the city. You can just sit and let your thoughts settle. You can just let go of the stress of life."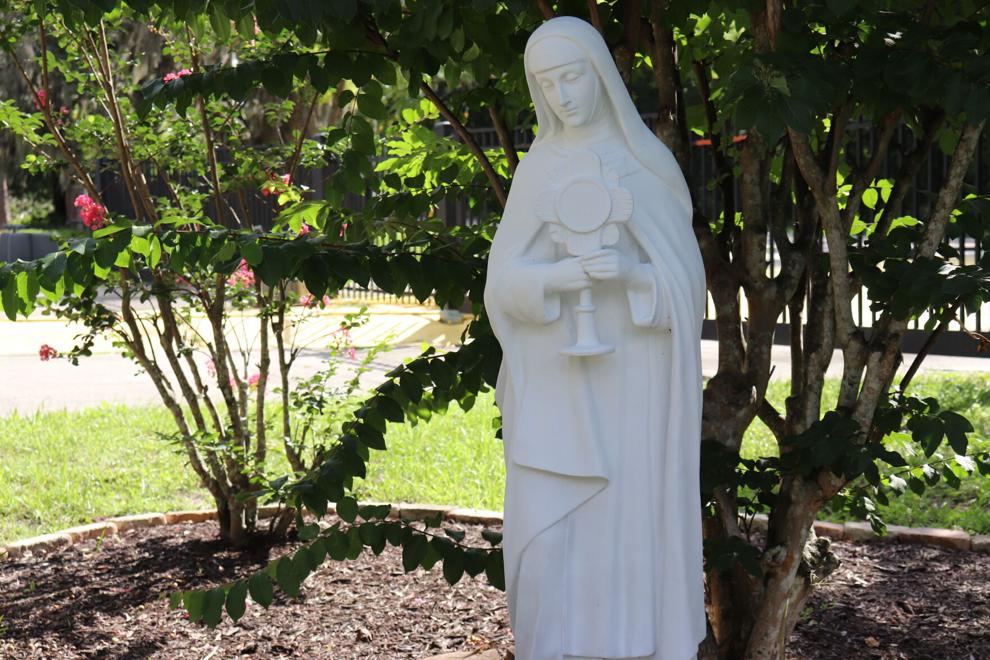 FUN SUMMER ACTIVITIES
Another factor that allows San Pedro to stand out among other retreats is its youth activities.
 "The youth program that exists with our summer camp is unique," Tilus said, sharing her own connection with the property. "I have a soft spot for it because I moved here to Florida from California when I was 13 and my first exposure to God and strengthening my relationship with God outside of my home parish was actually summer camp. I remember being in awe of coming to this summer camp and being with like-minded Catholics who were trying to spend time together in a safe way and be with nature." 
Kids will be kids and want to spend time with their friends in the summer and might not think of camp as a typical location associated with fun, Tilus noted. However, San Pedro successfully combines many youth activities with a focus on God that the participating kids will enjoy. 
"It allows kids to play these games, spend time outside in nature, to hang out with their peers. But the entire process also strengthens their relationship with God." Tilus added, "(These programs) make you think about the tools that you have within yourself to strengthen your relationship with God but it also (provides) the tools within yourself to evangelize and share God with other people." Furthermore, "it also helps them realize that God is not boring. God is hanging out with your classmates and playing games and Him existing in the midst of that. God is singing amazing songs. It makes Him more real in a way that He maybe wasn't able to be for them before." 
AT-HOME RETREATS
In response to COVID-19 quarantines, San Pedro efficiently created retreats their members could do while in their own homes. 
"At-home retreats started as a tool that we wanted to create for our community to help guide them through the struggle of COVID," Tilus said. "We wanted to be able to meet the needs of the people and give them that ability to connect with what really matters without having to come here." Even though COVID restrictions have eased in Florida, San Pedro still provides these at-home retreats on their website. "You can just go on the website and download in order to help people guide themselves through this process of reading these questions or reading this Scripture and contemplating their relationship with God in that moment in time to give the strength to continue with their every day."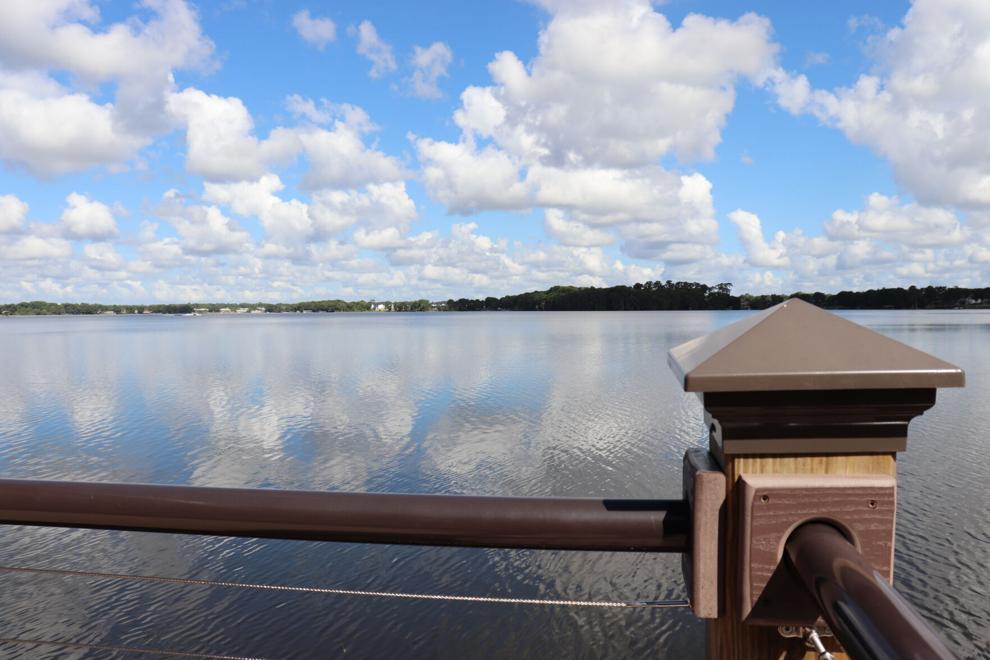 SUCCESS DURING COVID-19
"The way we dealt with (COVID-19) was doing a lot of virtual programming," Tilus said. "We livestreamed daily Mass. We had a lot of different Zoom conferences and (online) retreats for people so that when they were trapped at home, they could still feel connected to people in some way. And I would say that is the biggest thing that we took from COVID—the ability to adapt but also the understanding that we can still serve our community in that way. We found that community exists. Not just in person. The virtual community alive and well, and they are just as appreciative of the resources and the ability to connect at home as they are here." 
To quell any doubts of San Pedro's virtual success under last years lockdowns, its proof is in their appreciative emails. "We would get these emails and messages from people telling us 'Thank you so much for the livestream you guys had last night. I was in a dark spot, and I really needed this. I'm so appreciative that you're still here and doing this.' We got so many messages like that. We were very thankful to hear from our community and know that even though our grounds are one of our best spots, our ability to serve did not cease to exist because people could not come here."
To book a retreat at San Pedro, visit https://www.sanpedrocenter.org/.