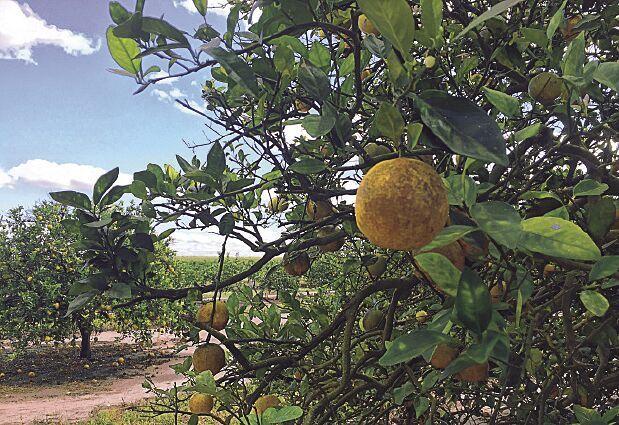 ORLANDO  |  With the 16th annual Long-Sleeve Relief Drive underway, the Florida Catholic has partnered with several locations across the state to serve as collection sites for long-sleeve shirts. At press time, four Farmworker Association offices and four St. Vincent de Paul thrift stores and one Catholic Charities office.
While the number of collection sites are fewer than in years past, much because of safety issues related to COVID-19, commitment to the campaign is even greater. The pandemic has brought health and economic challenges to the already financially challenged farmworker community.
The Florida Catholic and its partners hope the community at large continued to support this campaign. Shirts are always welcome, but note that small, medium and large long -sleeve shirts are the best sizes to donate.
Farmworker Association offices have also said there is a need for diapers and feminine hygiene products. Those can be donated to those office sites and Catholic Charities, along with shirts.
The following are collection sites at press time. More locations will be added though updates. Up-to-date PDFs are made available online at https://www.thefloridacatholic.org/news/advocacy/long-sleeve-relief/
For listings below, office times are Monday through Fridays.
FARMWORKER ASSOCIATION OFFICES
• Apopka — 1264 Apopka Blvd.
407-886-5151; 9 a.m.-6 p.m.
• Pierson  — 111 Fountain Drive
386-749-9826; 11 a.m.-6 p.m.
• Immokalee  — 106 S. 2nd Street, Suite, 10;
407-886-5151; 9 a.m.-6 p.m.
• Fellsmere  — 29 S. Maple Street
772-453-9425 or 772-571-0081
10 a.m. -7 p.m.
St. Vincent de Paul Thrift stores
• Apopka — 770 S. Orange Blossom Trail
407-886-0940; 9  a.m.-7 p.m.
• Clermont  — 601 E. Highway 50
352-242-0357; 9 a.m.-7 p.m.
• Bradenton  — 1111 8th Ave. W.
941-746-0622; 10 a.m.-3 p.m.
Saturdays, 10 a.m.-2 p.m..
• Cape Coral  —2023 Del Prado Blvd. 239-573-0217; 9 a.m.-5 p.m.,
Saturdays, 9 a.m.-4 p.m.
Catholic Charities
• Riviera Beach— St. Francis Center, 100 W. 20th Street
Call for drop off — 561-360-3327;
9 a.m.-4:30 p.m.
Along with those collection sites, there are parishes participating in the campaign as well. A PDF of parishes is available at https://www.thefloridacatholic.org/news/advocacy/long-sleeve-relief/
Orlando Diocese
St. John Vianney, Orlando; Our Lady of the Lakes, Deltona; Blessed Sacrament Parish, Cocoa; St. Gerard Mission, Edgewater; Immaculate Conception, Melbourne Beach, St. Margaret Mary, Winter Park; St. Andrew, Orlando, Holy Redeemer, Kissimmee; St. Mary Magdalen, Altamonte Springs, Divine Mercy, Merritt Island.
Palm Beach Diocese
St. Mary, Pahokee; St. Vincent Ferrer, Delray Beach, St. Lucie, Port Saint Lucie; St. John the Evangelist, Boca Raton.
Venice Diocese
St. Agnes, Naples; Incarnation, Sarasota; St. William, Naples; Our Lady of Light, Estero.
Tax-deductible, monetary contributions are always welcome and can sent to the Orlando office of the Florida Catholic (see box above). At press time, with only two days officially into the  campaign, $400 has already been donated.
HOW TO HELP
COLLECTING SHIRTS
• Hold a drive in your parish.
• Run bulletin announcements.
• Arrange for delivery of the shirts to the closest specified collection/distribution sites.
• If you are participating, contact Kristen Maheu with your name and/or the name of your organization at: lsr@thefloridacatholic.org or call 407-373-0075.
MONETARY CONTRIBUTIONS
• If you choose to make a monetary donation, make your check payable to the Florida Catholic and mail to: Long Sleeve Relief, PO Box 4993, Orlando, FL 32802-4993.