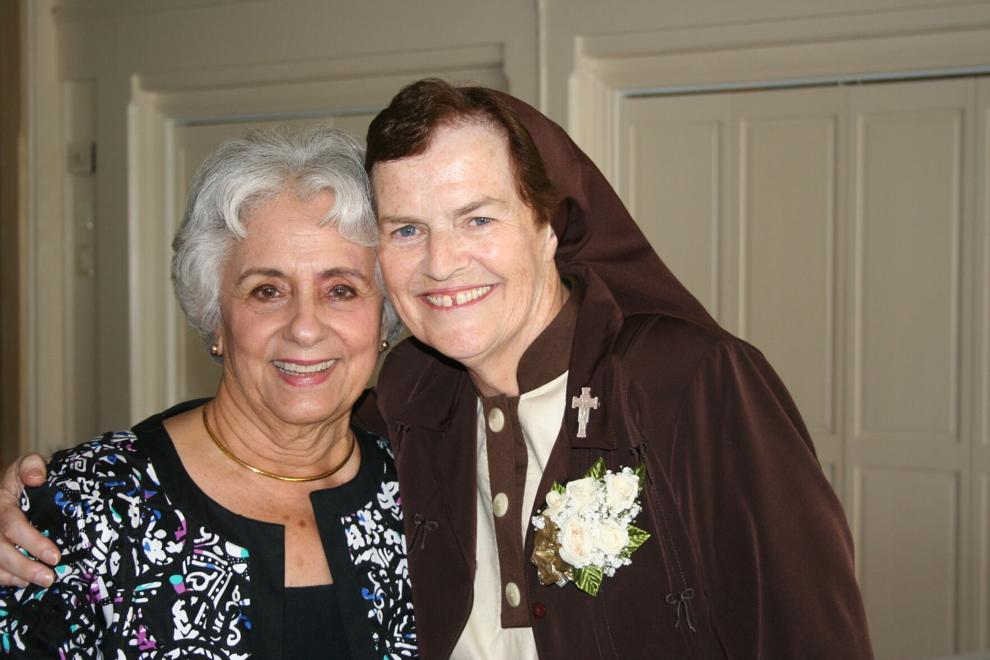 TAMPA  |  The women-to-women ministry Magnificat began 40 years go in the Archdiocese of New Orleans and slowly spread from diocese to diocese and state to state eventually reaching Florida 30 years ago.  
"Sister Briege McKenna started after me to begin a Magnificat chapter," recalled Mary Garcia, 81, of St. Lawrence Parish in Tampa responsible for taking a leap of faith and spearheading the first Magnificat chapter in Florida in 1989 when her friend, a Poor Clare in Palm Harbor, nudged her.  
"She kept telling me that I had to start it. That there was a need for a women's ministry like it here. It sounded beautiful."
Magnificat of Tampa, the first chapter to incorporate in Florida, launched with Garcia coordinating efforts and leading her team including Mary Martha Solomon, Mary Quicley, Eve Matheson, Kathy Ulriksen, Pam Plazak, Sylvia Porcao and Eleanor Gonzalez.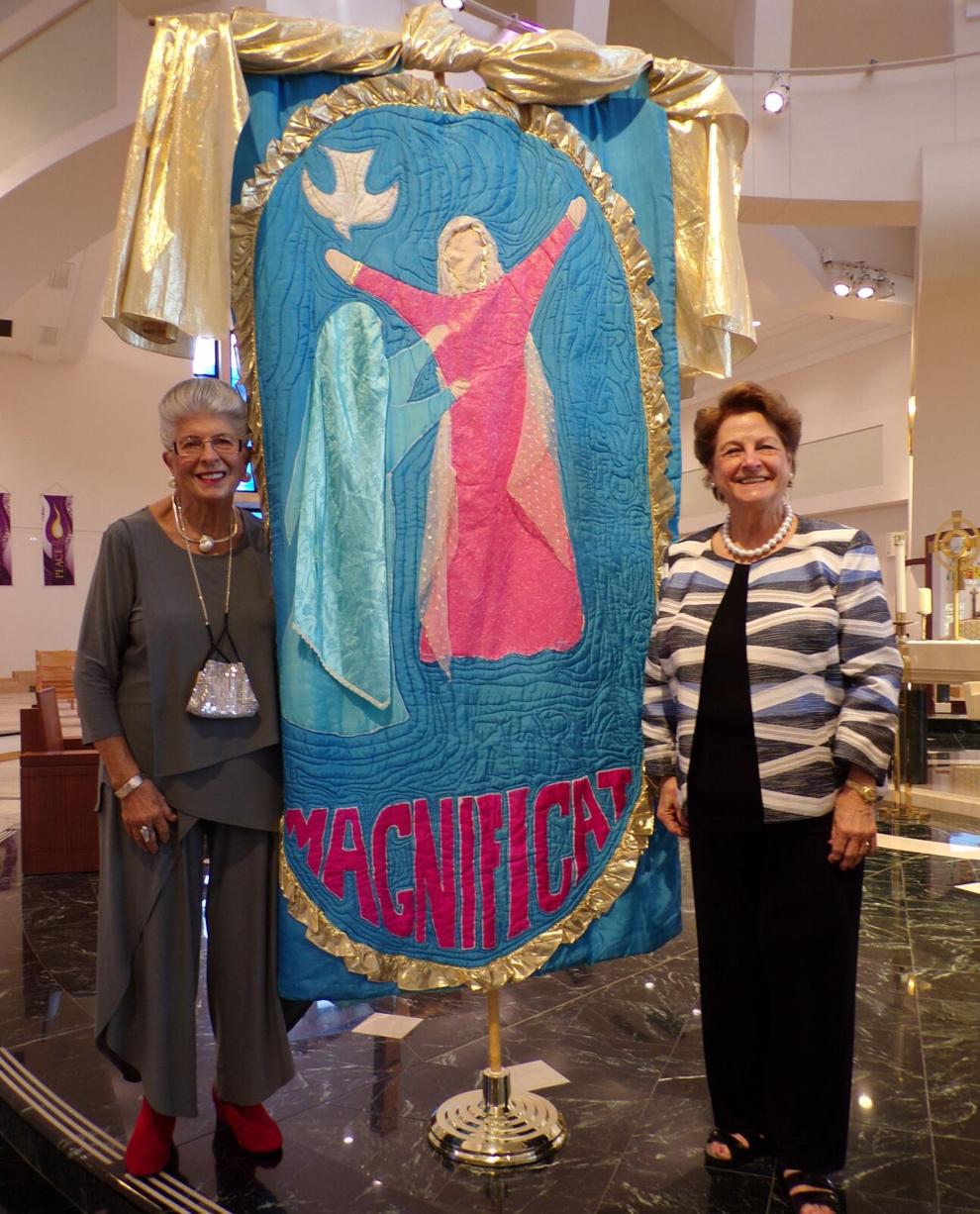 Garcia was coordinator for 13 years. Today, she is still active in Magnificat attending meetings and highly recommending the women's ministry that transformed her life.
"Magnificat has been a great experience," said Garcia, wife and mother of three children, 14 grandchildren and five great grandchildren. 
"I have definitely grown in my faith through Magnificat and realize the efficacy of calling on the Holy Spirit and the Blessed Mother for guidance. Over the years, we had a lot of women who were moved and impressed. So many other groups have formed."
Born out of the Charismatic Renewal and still nurtured by it, Magnificat now has chapters throughout the world. In Florida, there are eight chapters in the Dioceses of St. Petersburg, Venice, Orlando, Palm Beach and Pensacola-Tallahassee and in the Archdiocese of Miami.
Magnificat chapters hold meetings bringing Catholic women together in fellowship. Personal testimony is an essential facet of the meetings. Speakers share intimate details about their own personal spiritual journeys hoping to inspire others.
The ministry encourages prayer, Bible study, devotions to Mary and service to others and the Church. There are retreats and prayer gatherings and other enrichment opportunities.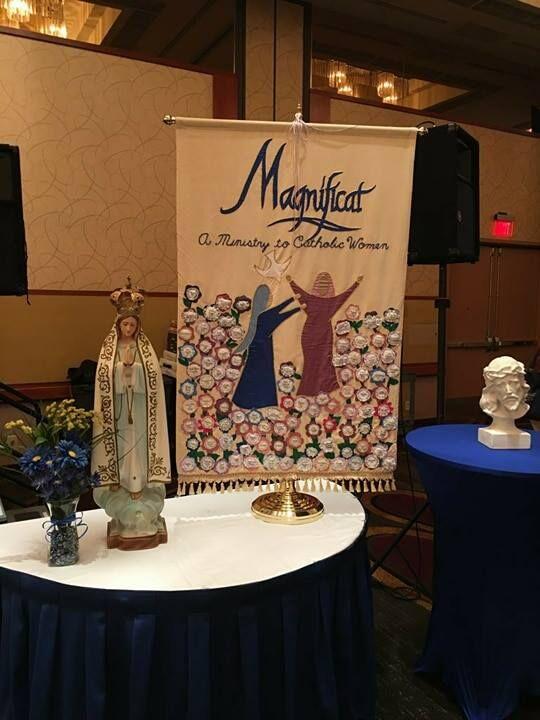 Arlene Diaco attended a Tampa Magnificat meeting shortly after it was organized. "I was invited to the Magnificat meal in Tampa," she said. "It got a hook in my heart. I wanted to start a chapter."
One thing led to the next. Magnificat of Lower Pinellas in the Diocese of St. Petersburg was conceived July, 18, 1990. It was the second Florida chapter leading the way for other chapters around the state.
"It was all in God's plan," said Diaco still actively involved in the ministry. "Magnificat has enriched my life. What it has done for the community and for women is wonderful."
Magnificat of Miami is marking its 25 year of ministry. It formed April 13,1996 with nearly 300 women at the inaugural meeting setting the way for another chapter to form in Broward in 2013.
Maria Vadia was first coordinator. She was introduced to the ministry by her friend Society of Jesus Father Harold Cohen of Louisiana.
"The Lord put a desire in my heart to do something for women," said Vadia still very active in the ministry.
She reflected on the past years, spiritual gatherings, fellowship and the many women touched and transformed through the ministry.
"In the meetings many women surrendered their lives to Jesus and received the baptism of the Holy Spirit. We experienced the presence of the Lord with great joy. There were healings and changed lives by the power of the Holy Spirit."
Carol Razza, a faculty member and formation advisor at St. Vincent de Paul Regional Seminary, is the original incorporator of Magnificat of Palm Beach. It incorporated in 2003.
Razza attended her first Magnificat meeting in Trinidad when she was moved to start a Magnificat ministry in the Diocese of Palm Beach. "We started a two-year time of intercession prayer before our first Magnificat meal" she said about prayerful preparation to launch Magnificat with a team of local women. Today, she serves as a regional representative and liaison as part of the International Magnificat.
Fort Myers Magnificat in the Diocese of Venice formed Dec. 16, 2004. Lois Mader spearheaded efforts with eight ladies. The women  dubbed themselves, "Super Glue Sisters" because of their wonderful bond and sisterhood. Redemptorist Father Jack Smyth helped the women organize the chapter, and he served as spiritual advisor for the group.
Orlando Magnificat launched March 18, 2017 with an inaugural meal at the Florida Hotel in Orlando. Father Richard Tuttle, spiritual adviser for the new group, welcomed the participants.
"You are here so you can accept a new invitation. Be open to the Holy Spirit and to what the Holy Spirit is calling you to do," he said.
 The event included a meal, prayer, singing and several testimonies by people sharing their stories of how they began on their journeys of faith and continue to walk with the Lord.   
At the conclusion of the celebration, Father Tuttle blessed the women, "Go forth, bring forth the faith, love, hope of what has been revealed and given to you. God is not just in heaven, but with us here on earth calling us to be missionaries to the whole world, sending us forth like Jesus did to the early Church."
Several of the women who helped start the first Magnificat chapters in Florida have passed away. They leave a legacy of helping start chapters of Magnificat, which continue and minister to women helping them on their faith journeys.  
"Magnificat has made a world of difference in my life," Garcia said. "The Holy Spirit enlightens you. It is a great experience."