Do you want something other than cheese pizza, pasta or fish for your Friday meals during Lent? Check out our meatless recipes curated from some of the best chefs from around the globe. Here is a Lent-friendly recipe courtesy of Valerie Bertinelli.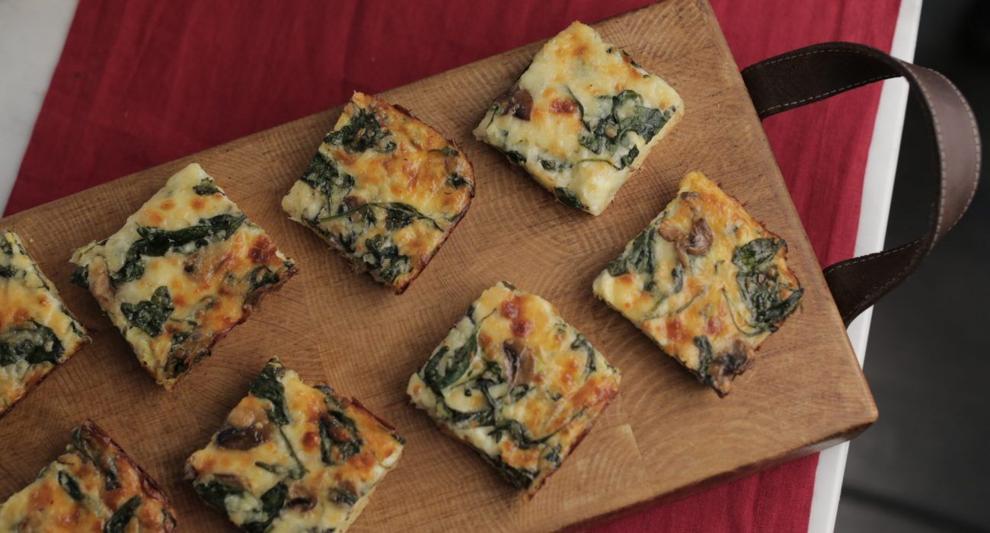 Like Quiche? This cheesy Italian Veggie Pie is a quick but impressive appetizer.
---
Ingredients
---
Directions
1 - Preheat the oven to 350 degrees F.
2 - Heat the oil in a nonstick skillet over medium-high heat. Add the mushrooms and cook, stirring occasionally, until starting to brown, 5 minutes. Add the shallots and sauté for another 5 minutes. Add the spinach, Italian seasoning, a large pinch of salt and a pinch of pepper. Cook, stirring, until the spinach is wilted, a few minutes more. Remove from heat and let cool.
3 - Pat the crescent roll dough into a 9-by-13-inch casserole dish.
4 - In a large bowl, mix together the sautéed vegetables, mozzarella, Parmesan and eggs. Pat the mixture into the crescent roll dough.
5 - Bake until golden brown, 30 to 40 minutes.