Do you want something other than cheese pizza, pasta or fish for your Friday meals during Lent? Check out our meatless recipes curated from some of the best chefs from around the globe. Here is a Lent-friendly recipe courtesy of Publix Aprons Recipes!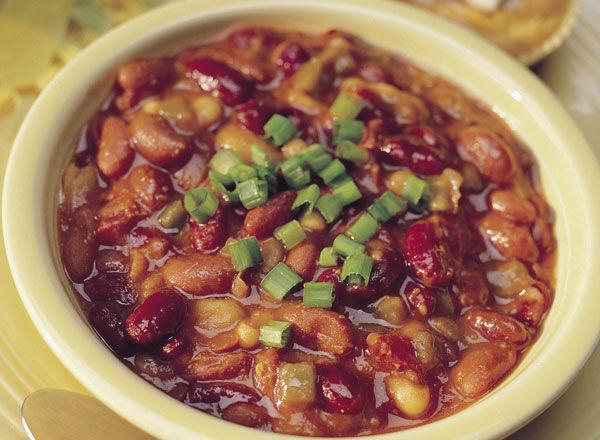 Thick, rich and flavorful! Filled with a mix of beans, ripe tomatoes, fresh seasonings and topped with all your favorites! This classic chili recipe is a MUST make!
Ready to serve your chili in style?! Try serving with warm cornbread for a side dish that compliments this chili recipe perfectly.
---
Ingredients
1 14 ½-ounce can tomatoes
1 15-ounce can tomato sauce
1 15 ½-ounce can cannellini beans
1 16-ounce can light red kidney beans
1 16-ounce can dark red kidney beans
1 4-ounce package chili mix
1 4 ½-ounce can chilies
2 tablespoons onion flakes
½ teaspoon chili powder
1 tablespoon sugar
1 15-ounce can water
---
Directions
1 - Place all ingredients in soup pot and stir to mix.
2 - Place on medium heat, stirring every 3 minutes until chili starts to slowly boil. Turn heat to low.
3 - Cook chili for 30-45 minutes, stirring occasionally. Serve.