This recipe can't get any easier or more delicious. It boasts layers of cheesy noodles smothered in rich marinara and cheeses - and all you have to do is brown your beef, dump in the ingredients and simmer. Add a loaf a crusty bread and you have a delicious and filling meal in minutes!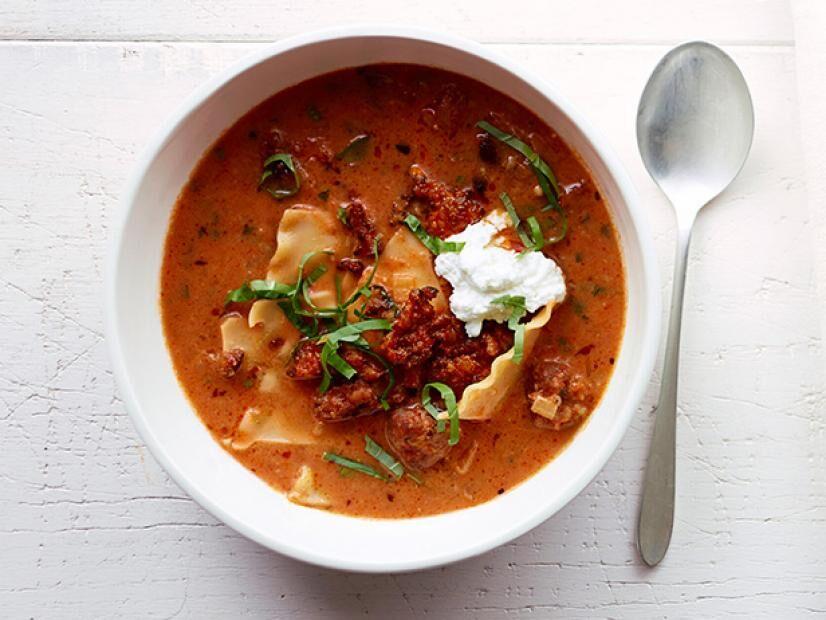 Prep time: 30 mins
Cook time: 30 mins
Total time: 60 mins
Yield: 4 servings
---
Ingredients 
Directions
1. Bring a large pot of salted water to a boil. Add the noodles and cook as the label directs. Drain; drizzle with olive oil and toss.
2. Meanwhile, heat 1 tablespoon olive oil in a large Dutch oven or heavy-bottomed pot over medium-high heat. Add the onion and cook, stirring, until softened, about 4 minutes. Add the sausage, garlic and oregano and cook, stirring and breaking up the sausage with a wooden spoon, until the sausage is browned, about 3 minutes. Add the tomato paste and cook, stirring, until darkened, about 2 minutes.
3. Add the chicken broth, tomatoes and 1 cup water; cover and bring to a simmer. Uncover and cook until slightly reduced, about 10 minutes. Stir in the noodles, basil, parmesan and heavy cream; simmer 2 more minutes.
4. Divide the soup among bowls. Top with ricotta and sliced basil.
Recipe courtesy of Food Network Magazine.