Do you want something other than cheese pizza, pasta or fish for your Friday meals during Lent? Check out our meatless recipes curated from some of the best chefs from around the globe. This delicious recipe is courtesy of the Food Network Kitchen.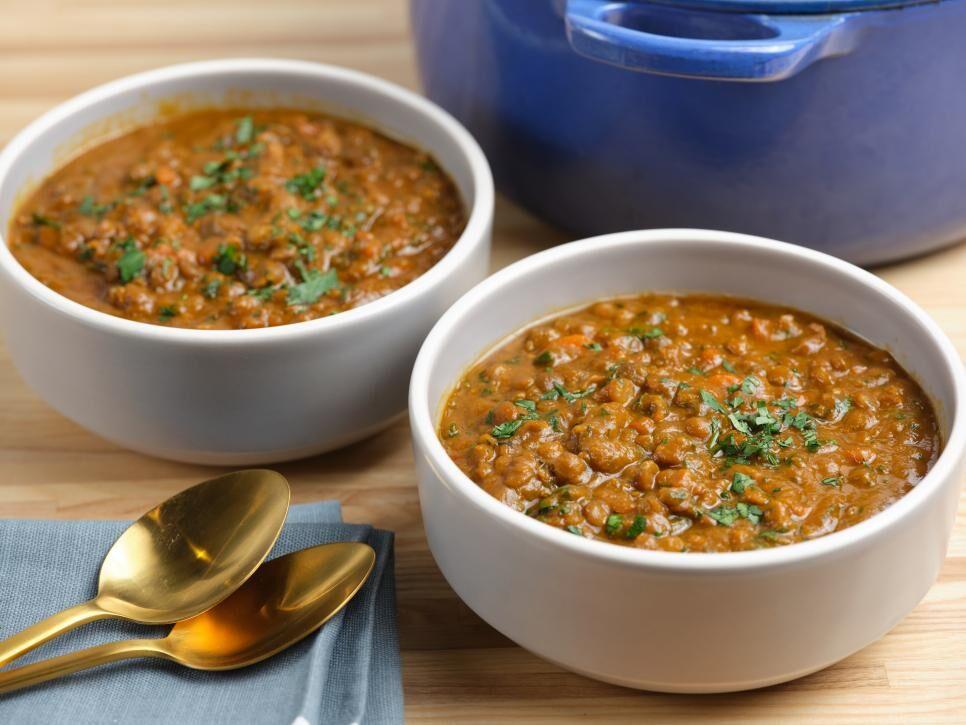 Brown lentils are the star of this dish. To boost flavor, we used a classic mirepoix - onion, celery and carrot – as well as thyme, bay and oregano for an herb-y finish. We found the fresh lemon juice and parsley at the end brightened up the soup and added a nice pop of color.
Total time: 1 hr, 30 min
Prep time: 30 min
Yield: 4 to 6 servings
---
Ingredients
---
Directions
1. Heat the oil in a large heavy-bottom pot over medium-high heat. Add the carrot, onion, celery and 1 teaspoon salt and cook, stirring occasionally, until the vegetables are starting to caramelize and take on a dark brown color, 8 to 10 minutes (this step is important as it will add tons of flavor to your soup!).
2. Stir in the tomato paste and garlic and cook, scraping up the brown bits, until the garlic is fragrant and slightly softened, 1 to 2 minutes. Add in the lentils, stock, 4 cups water, thyme, bay leaf, oregano, red pepper flakes, lemon zest, 2 teaspoons salt and a generous amount of black pepper and stir to combine. Bring to a boil then reduce the heat to low. Cover and cook until the lentils are softened with just a bit of bite, 25 to 30 minutes.  
3. Remove the bay leaf. Puree 2 1/2 cups of the soup in a blender until smooth then stir back into the pot. Stir in the lemon juice and parsley. Ladle into bowls and garnish with more parsley. 
---
Recipe courtesy of the Food Network Kitchen.