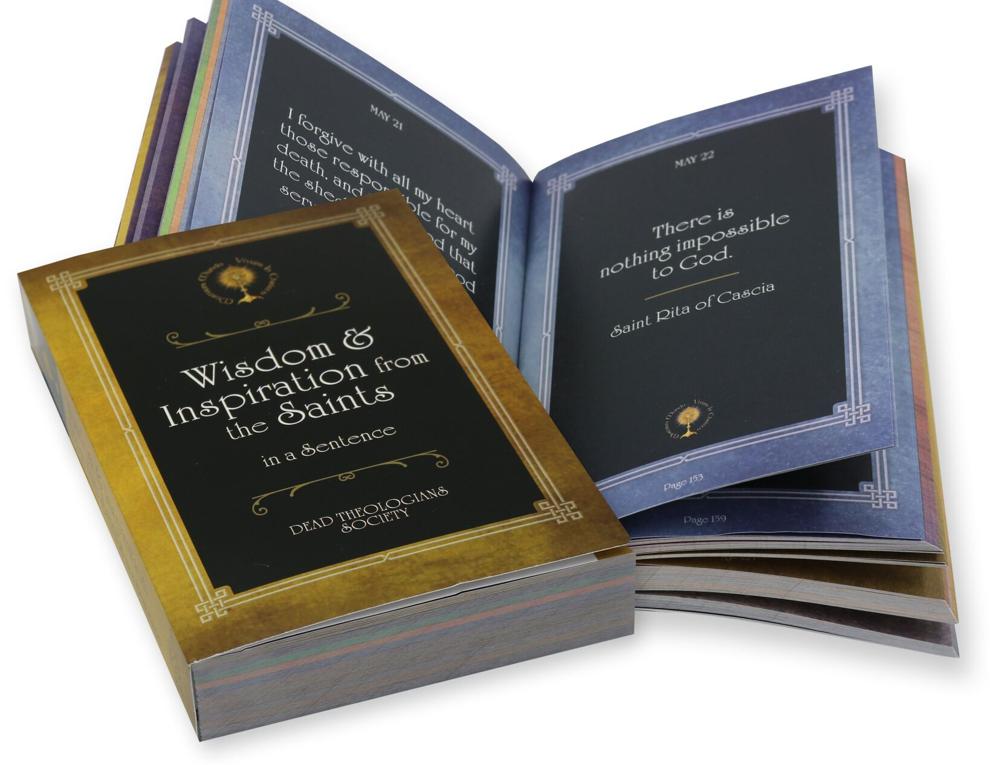 A brand new daily devotional for every day of the year. Each date features a memorable and quotable sentence uttered by a saint. 395 pages, all full-color, featuring full-page classic holy artwork from numerous centuries. Quoted saints include St. Teresa of Calcutta, Pope St. John Paul II, St. John Bosco, St. Josemaria Escriva, St. Bernadette, St. Joan of Arc, St. Philip Neri, St. Padre Pio, St. John Vianney, St. Elizabeth, St. Bonaventure, St. Thomas More and many, many more. This beautiful book serves as an ideal gift for any occasion. It May be ordered in bulk for graduating classes, teachers, students, prayer groups, etc.
The book retails for $19.95 and can be purchased here.
---
To find out more about the Dead Theologians Society, how to bring DTS to your parish or school, or to make a donation to support this dynamic and affordable program that is Christ-centered, solidly Catholic, and is changing the lives of young people, please visit DTS' new website at https://deadtheologianssociety.com.