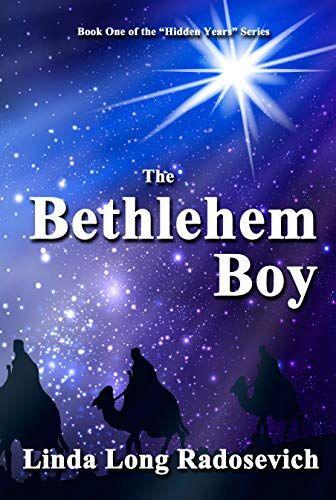 This biblical fiction begins some months before Jesus's birth and ends shortly after Jesus, age 12, is found in the Temple. If you've ever wondered about things NOT mentioned in the Synoptics, here are some surprising suggestions. This work was recently accessed by Midwest Book Review in which senior reviewer Diane Donovan says the following:
"[T]his tale involves personal interpretation and poetic license not designed to be authoritative, but embracing, warm, and revealing. Readers of Christian fiction will relish a fictional focus on young Jesus and how he grew up, what his influences in the world were, and how he stepped into his role as a spiritual leader in a world fraught with political and social unrest. Even before Jesus appears on the scene, Radosevich demonstrates a prowess in bringing the times and its people to life through strong dialogue that weaves social and political observations into daily lives operating at different levels of society."
Donovan's review includes snippets of dialogue from the book and concludes by saying, "Christian readers interested in a different, more personal take on Jesus's childhood, upbringing, and evolution (both spiritually and politically) will find The Bethlehem Boy rich in interpretive details that probe the perceptions and evolution not just of Jesus, but his family and friends. The discussions possible from this approach and review should be welcome by any Christian looking for a broader inspection of Jesus's life than most fictional works adopt."
---
ABOUT THE AUTHOR
Linda Long Radosevich is a long-time Catholic catechist with a Master of Pastoral Studies degree from Loyola University New Orleans. She is a certified spiritual director and member of St. John Vianney Parish in Orlando.