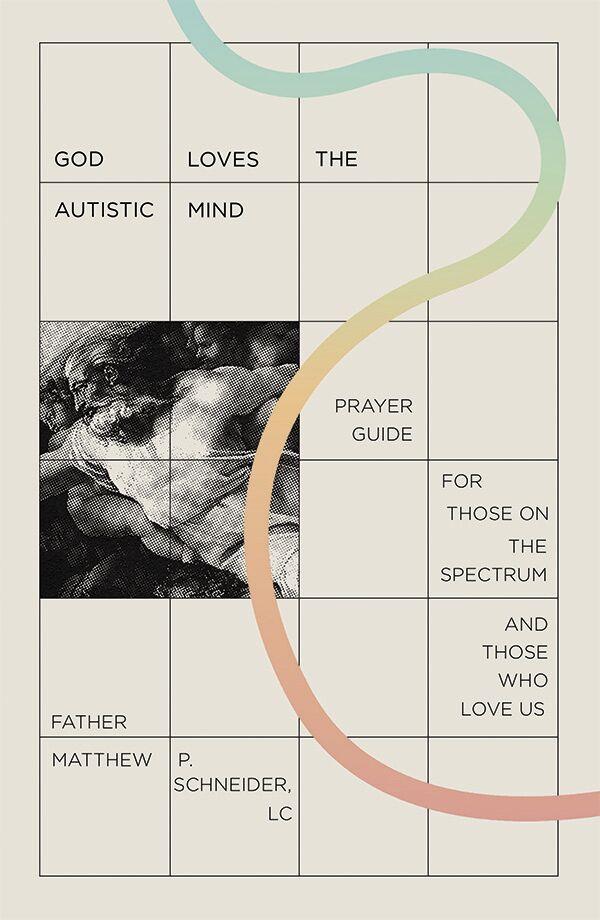 Boston, MA | "'Jesus loves you just the way you are' is a common refrain in CCD or religious education classes. However, those of us living with an autistic brain don't often feel it." Father Matthew P. Schneider, LC, a Catholic priest with autism, tackles this problem with insight and authenticity in his groundbreaking new book, God Loves the Autistic Mind: Prayer Guide for Those on the Spectrum and Those Who Love Us, published by Pauline Books & Media.
As one of the biggest Catholic voices on Twitter (over 57,000 followers), Fr. Schneider is open about his love for Jesus and his experience with autism, but recognizes that for many, an autistic mind can make the faith seem inaccessible. He notes that autistic people are statistically more likely to be atheists and cites several reasons for this trend, from worship styles that overwhelm the senses to catechetical approaches that tend towards emotional, rather than rational, presentations of the faith.
Many of these same obstacles, Fr. Schneider notes, apply to prayer. "Once I was diagnosed [with autism]," Fr. Schneider recalls, "I started looking for prayer resources for autistics. I found several resources for parents, but most described praying for the autistic child, not with the autistic child…. resources in general seemed to imply we couldn't pray, or that our prayers had little value." This gaping hole in the literature on Christian prayer and spirituality moved him to write God Loves the Autistic Mind. "Jesus calls every person to pray," Fr. Schneider affirms.
More than that, he celebrates and outlines the many practical ways those with autism can pray as they are—that is, autistically. "God loves us as autistics and asks us to respond with our whole autistic selves…. From a simple Our Father to the depths of mysticism our prayer will be autistic."
Fr. Schneider dedicates the first part of God Loves the Autistic Mind to unpacking the autistic experience of faith, catechesis, and prayer; debunking myths; and offering practical ideas and encouragement for autistics on their journey of faith.
Part Two includes 52 guided meditations for autistics to assist them in prayer and help them apply principles from the first part of the book. Throughout, Fr. Schneider offers an insightful and comprehensive approach to prayer and spirituality for those on the spectrum and their families, pastors, catechists, and faith communities, while advocating for greater understanding, diversity, and unity in the Church. "Prayer is always an adventure," Fr. Schneider writes. "Autistic prayer is no different: it is just a different type of adventure." In God Loves the Autistic Mind, Fr. Schneider invites autistics and their loved ones to embark on this adventure with him and with the Church.
God Loves the Autistic Mind releases May 2022.
---
 Florida Catholic Media is supported by its audience. This means that, at no additional cost to you, Florida Catholic Media will earn a small commission if you click through and purchase this book. Learn more.