St. Martin de Porres welcomes, serves the needy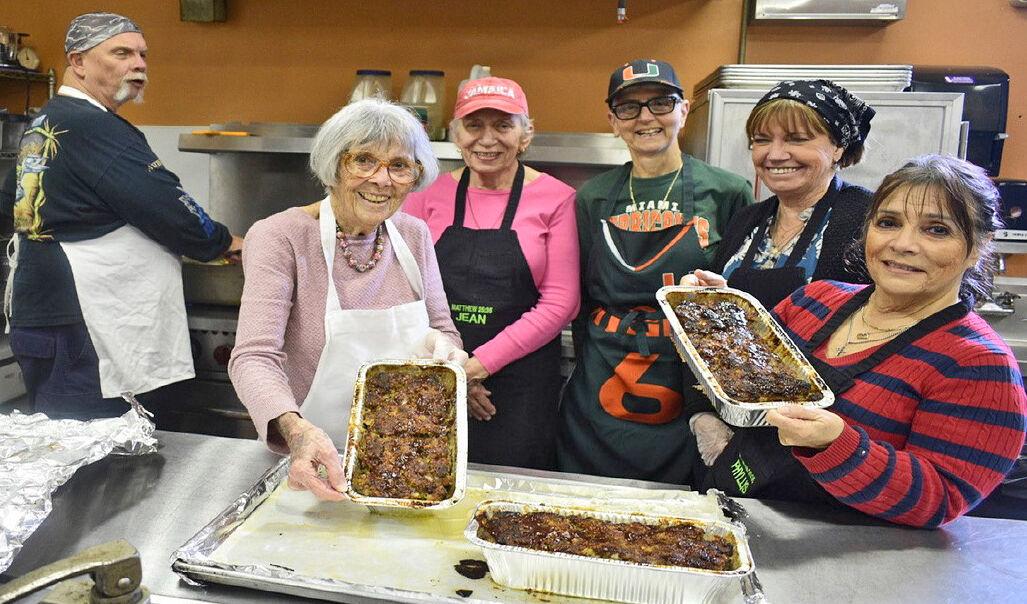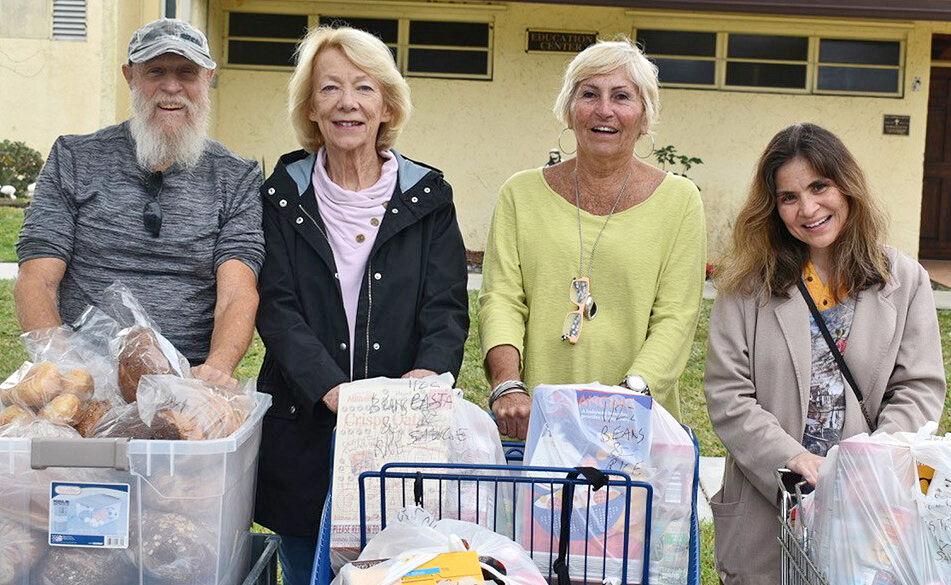 JENSEN BEACH  |  The soup kitchen and food pantry ministries at St. Martin de Porres Parish are a true witness to living the Gospel according to Mt 25:35-36: "For I was hungry and you gave me food, I was thirsty and you gave me drink, a stranger and you welcomed me, naked and you clothed me, ill and you cared for me, in prison and you visited me."
The parish will soon have four ministries that strive to help the needy, including a soup kitchen and drive-through food pantry. Within a few weeks, there will be clothing and financial aid ministries to help those in need.
Jaimie Kiefer, newly assigned financial aid coordinator at St. Martin de Porres, said the ministry will help "provide funds for people in need of assistance with their rent and utilities."
Soup kitchens provide freshly cooked meals that can be eaten on the premises. Unlike food pantries, soup kitchens serve hot food to anyone who shows up, no questions asked.
Ed Leamon, a retired Boynton Beach firefighter, has been the lead cook for the St. Martin de Porres soup kitchen for the past three years.
"I cook at the soup kitchen because I love helping people," he said. "Some of these people are needy, but most are elderly or all alone. This is a time for them to socialize and get a good, nutritious, hot meal."
His wife, Karen, helps him in the kitchen. She described the menu on a recent day: "Today the menu is meatloaf, mixed vegetables, hot rolls, coconut custard pie and brownies for dessert."
Mary Macherone, who has volunteered at the soup kitchen for about seven years, said, "I love to help people. Publix, Chick-fil-A and Panera Bread are so generous to us, and also our parishioners who donate to the soup kitchen."  
Volunteer Jean Stabley said, "I have been doing this for about five years. I like volunteering for the church and helping others."   
Phyllis Morese volunteers at the soup kitchen for her love of God. "I do this to help my church and for God. We were closed because of COVID, but still we fed the people. They drove up in front of the building and we gave them food."
Food pantries give out pre-packaged food or dried food items such as beans and rice, pasta, spaghetti sauce, peanut butter and jelly, canned goods and even toilet paper. With a drive-through food pantry, recipients get a bag of groceries that they prepare and eat in their homes.  
The St. Martin de Porres food pantry has been in existence for more than 10 years in the parish education building. But, with the pandemic, the operation shifted to a drive-through in the parking lot.
Veronica Jones leads the team of food pantry volunteers. People drive up to the parish on Saturday monrings and receive a bag of groceries. All breads and cakes are donated by Publix in Jensen Beach.
"We also have baskets at all the entrances of the church for people to drop off packaged food. One of our volunteers donates almost $200 of his own money every week to buy groceries," Jones added. "The people that come for help are lovely people. One woman, every time she gets a chance, she gives us a dollar when she can afford it."
Mark Gooley explained why he has donated his time and resources to the food pantry since 2011.  
"I am good at buying food at the lowest prices," he said. "At the Dollar Tree, I find a lot of dried goods like beans and rice and jelly for $1.25. Prices have gone up, but I try to save them money."
Food pantry volunteer Richard Galante added that "I have been doing this for a few years now. I do it because I feel it is our Christian duty and responsibility to be a witness for Jesus as a Catholic. We are nonjudgmental."
Another food pantry volunteer, Jenna Loewenstein, said, "Glory goes to God and not to me. I just feel called to help others all the time because we are all God's creation, and we should all be loving and kind to one another."
Some of those who benefit from the food pantry's efforts spoke to the Florida Catholic.
"I think the church is a gift to me because I have no job and I am in need. This helps me feed my grandkids. The food pantry helps us so much," Joy Thompson said.
Another drive-through recipient, Elise Charles, said, "This really helps me because my husband is handicapped. I love God, and this is helping my family so much."
The St. Martin de Porres soup kitchen serves meals Wednesdays from 4-5:30 p.m. The food pantry distributes items Saturdays from 10 a.m.-noon. For more information about St. Martin de Porres ministries, call 772-334-4214, email info@stmartindp.com or visit www.stmartindp.com.