Pierced Hearts welcome first brother
DORAL  |  Mother Adela Galindo remembers 6-year-old Iñigo Isla "hanging from my habit" during a pilgrimage.
"And I thought it was a little dog," she recalled. When she looked down and asked him why, he told her: "I always want to live hanging (on) to this habit."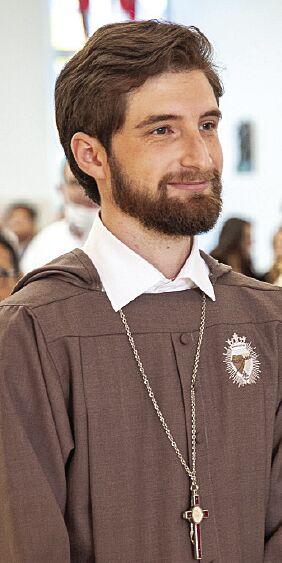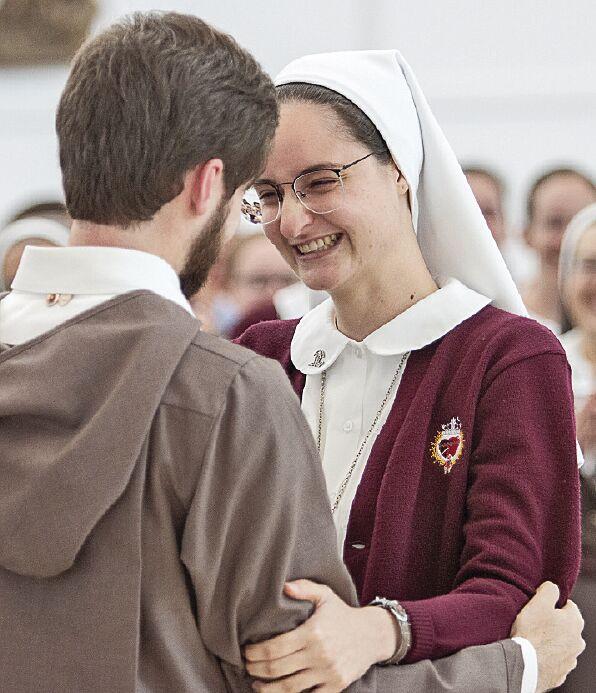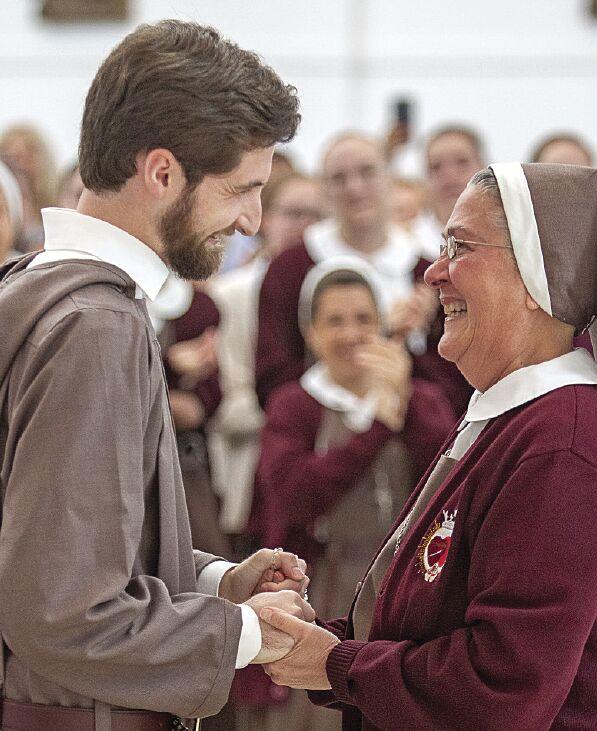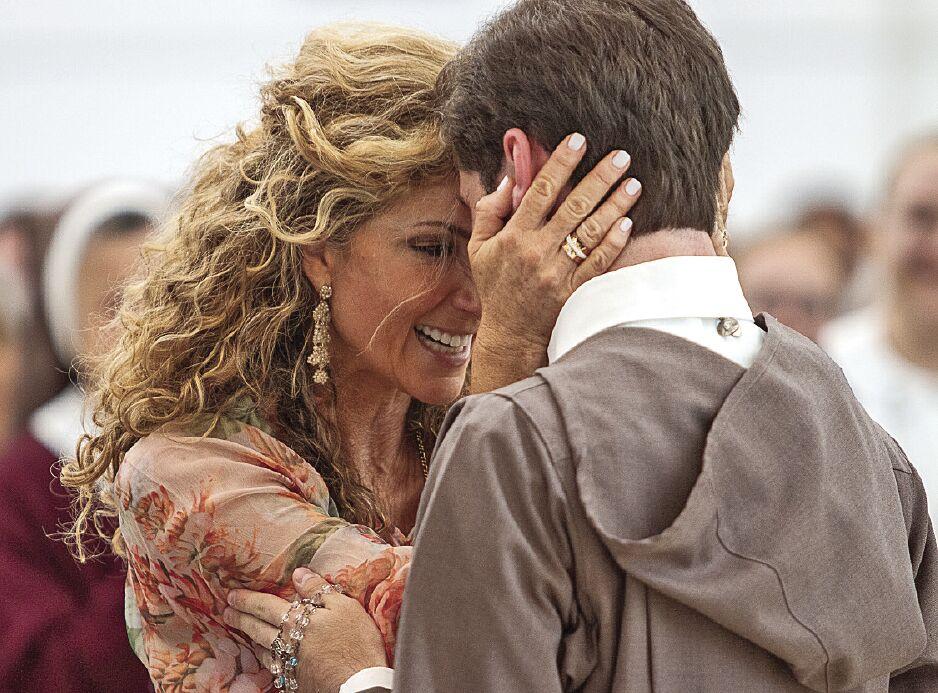 "Now you're not hanging. Now you're wearing it," an emotional Mother Adela said as Brother Iñigo Johnpaul, now 24, professed his first vows as a Servant of the Pierced Hearts of Jesus and Mary.
In doing so he became the first male religious, or brother, in the community founded by Mother Adela in Miami in 1990. He follows in the footsteps of Father Joseph Mary Rogers, who became the founding member of the male branch of the community in June 2021.
The ceremony, presided by retired Bishop Fernando Isern of Pueblo, Colorado, took place on the feast of St. John Paul II, Oct. 22, 2022, at Our Lady of Guadalupe Church in Doral. Brother Iñigo took Johnpaul as his religious name in honor of the late pope.
Beaming with joy from the front pews were Brother Iñigo's parents, Iñigo Isla, Sr., and Andrea Isla; his younger brother, John Paul Isla, 18; and his younger sister, Andrea Isla, 20, a novice with the Pierced Hearts who expects to profess her first vows in a few months.
"Two out of three with a (religious) vocation. It truly is a blessing," said the elder Isla, a native of Spain who moved to Mexico at age 12 and stayed. His wife and children were born there, but they frequently vacationed in Miami.
During those visits, they got to know the Servants of the Pierced Hearts. That knowledge prompted them to move here 15 years ago. They joined St. Agnes Parish in Key Biscayne and the lay "spiritual family" of the Pierced Hearts, known as the Apostles of the Two Hearts.
"When we got to know them, we decided to move here so that our children could grow with that spirituality," Isla said.
Brother Iñigo, like his sister, attended St. Agnes Academy and Immaculata-La Salle High School. He worked as an administrative assistant at St.
Agnes and in the high school's campus ministry department after graduation.
"I love working with the liturgy and I've been serving my whole life," Brother Iñigo said. "The Church was my home."
He felt the first stirring of a vocation during his last two years of high school.
"I always felt that the Lord was calling me to something. I didn't know what it was," he said. "I just realized I'm not called to be a priest. I thought that meant I'm going to be married."
He started dating and was in "a beautiful relationship" while also working at "the job of my dreams" at Immaculata-La Salle.
Then he went on a pilgrimage to Fatima in May 2019.
"I felt Our Lady tell me in my heart: You have everything you've ever wanted. You can be happy for the rest of your life. But it won't compare to the happiness if you follow the will of the Lord for your life — which I understood to be part of this community," Brother Iñigo recalled.
By then, Father Rogers had been discerning whether to join the community for about a year.
"When I first heard the call, there was no (male) community. So Father opened the path," Brother Iñigo said.
He entered the Pierced Hearts Aug. 15, 2019 — a year before his sister — and spent three years in formation before professing first vows.
"It's been beautiful how the Lord has put myself, Father Rogers and Mother foundress together for so many years. The Lord knew. He placed us together," Brother Iñigo said.
"Since we were five years old we've been chasing Mother around," recalled his sister, Andrea. "The fact that the Lord called both of us to the same religious community is the greatest gift that we could have ever received."
For Mother Adela, Brother Iñigo signifies the fulfillment of another call from the Lord: "to give brothers" to the Church.
She called brotherhood "a very important vocation in the life of the Church. The brothers can do so much work that the sisters do."
Both brotherhood and religious priesthood — such as Father Rogers' — are "beautiful expressions of consecration," Mother Adela noted. And as Servants of the Pierced Hearts, "they become living images of the person, heart and mission of Christ, formed in the school of the heart of Our Lady."
Directing her words to Brother Iñigo at the end of the Mass, Mother Adela reminded him that he had been called to be "a man of love for God and a man of God for others."
She added, "You were chosen and then you freely chose to live one of the greatest adventures of love that any human person can embark upon: to be totally consecrated to Christ and to his service, for the good of humanity."
Several young men are currently discerning for the brotherhood in the Pierced Hearts, along with two novices and two postulants. The female branch consists of 70 sisters, along with seven novices, five postulants and nine more in discernment.
The Pierced Hearts now work not just in Miami but in the dioceses of Orlando and St. Augustine in Florida; Phoenix, Arizona; Rapid City, South Dakota; Austin, Texas; Asunción, Paraguay; and the Military Ordinariate of Italy. Their motherhouse, along with a novitiate and a postulancy house, are in Miami.