Bishop radio show addresses faith and science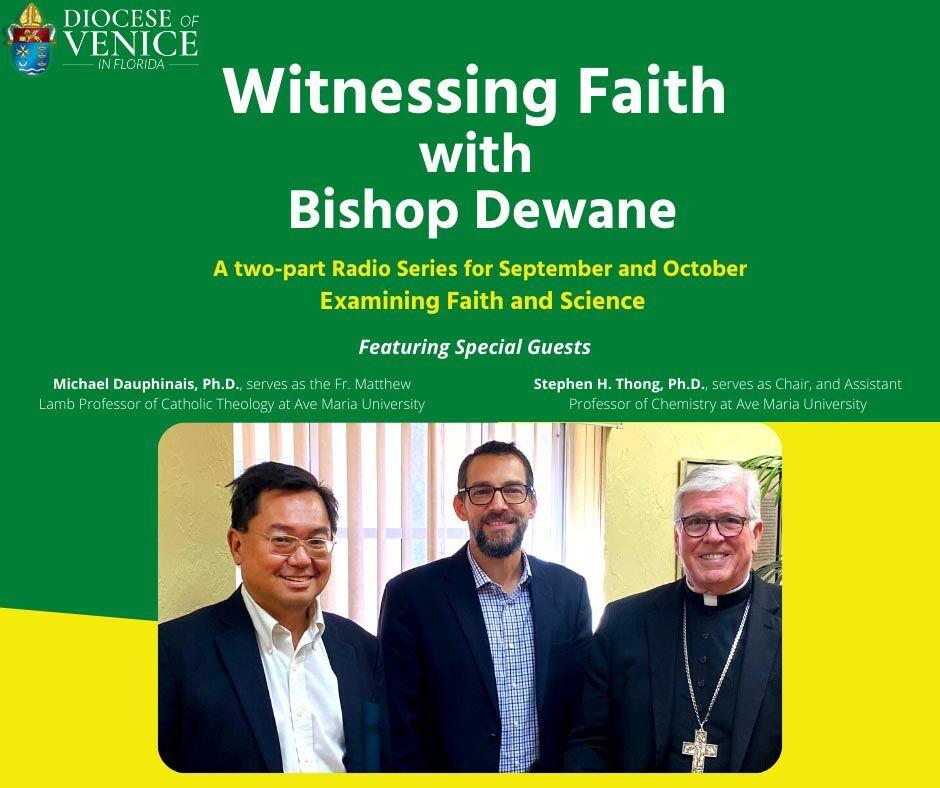 National Migration Week runs through Sept. 26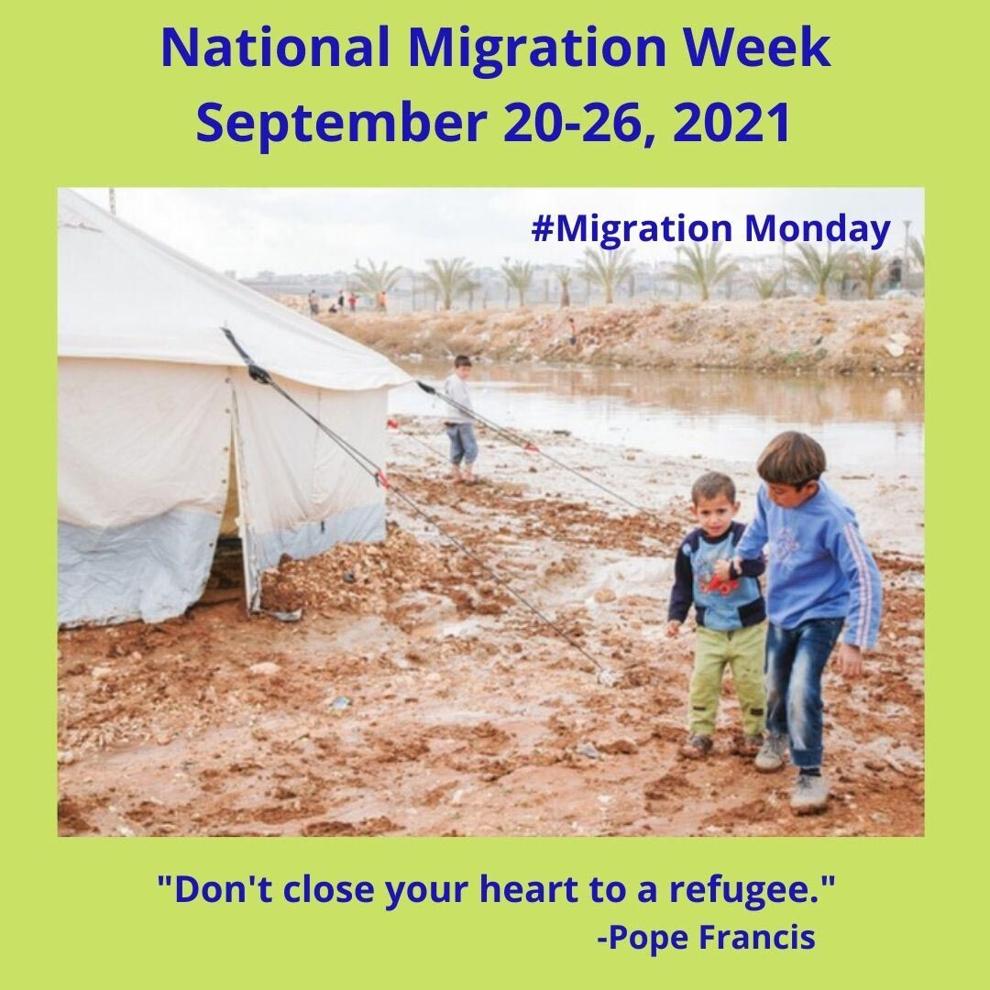 National Migration Week 2021 will be held from Sept. 20-26, 2021, in solidarity with the Holy See's observation of the World Day for Migrants and Refugees Sept. 26. The theme is "Towards an Ever Wider 'We'" where Pope Francis calls on us to ensure that "we will think no longer in terms of 'them' and 'those,' but only 'us'" (Fratelli tutti, no. 35) and this universal "us" must become a reality first of all within the Church, which is called to cultivate communion in diversity. 
In general, National Migration Week is meant to emphasize the ways in which the migration question is important for the Catholic Church in the United States. 
Throughout the Week, the Diocese of Venice posted information about the week and messages of support on its social media platforms.
Puppetry skills taught to young students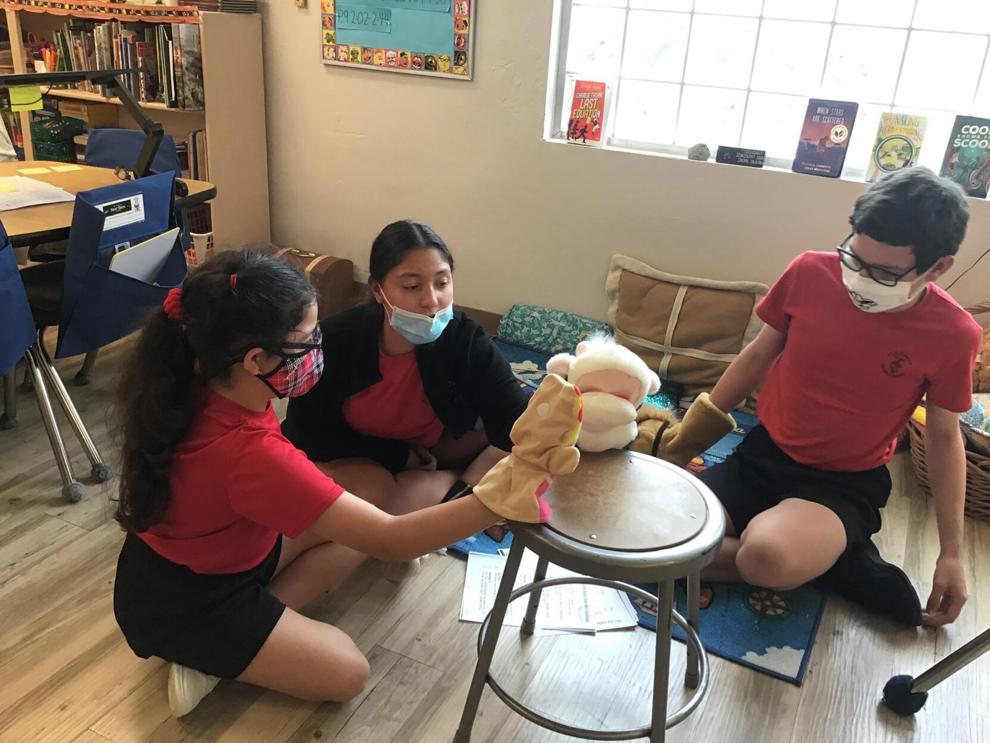 On Sept. 17, 2021, St. Elizabeth Seton Catholic School eighth-grade drama students collaborated to teach first graders puppetry skills and reviewed scripts using first-grade sight words. The Naples students will perform their puppet show skits for the first-grade class when they are ready. The other eighth-grade drama class practiced skits with kindergarten and third graders.
High school college fair a success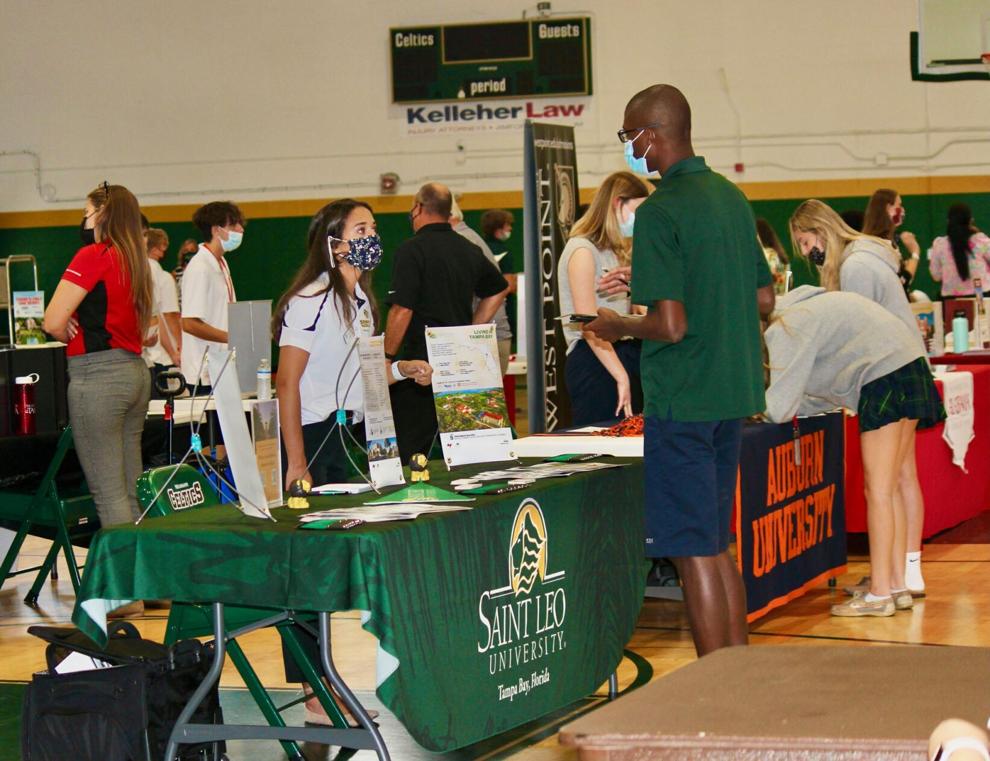 More than two dozen different colleges and universities took part in the St. John Neumann Catholic High School College Fair in Naples Sept. 20, 2021. It was a valuable opportunity for students to speak in person with representatives and ask questions.
Catechists commissioned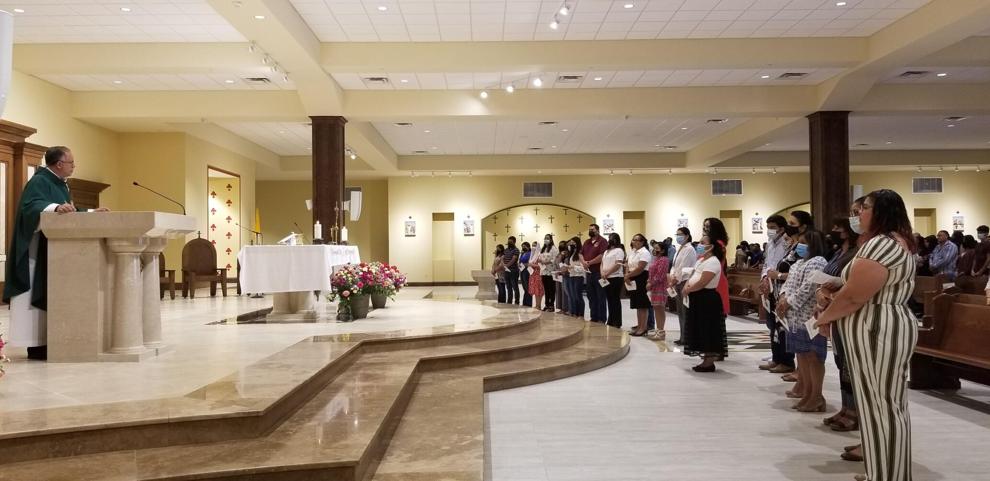 At Parishes throughout the Diocese of Venice, catechists were commissioned as part of Catechetical Sunday Sept. 19, 2021. These religious educators made a promise to hand on the faith and be a witness to the Gospel. The theme for this year was: "Say the Word and My Soul Shall be Healed."
Teens participate in coastal cleanup
Members of the Bishop Verot Catholic High School Environmental Club participated in the International Coastal Cleanup at Lovers Key State Park, Fort Myers Beach, Sept. 18, 2021.
Students learn about safety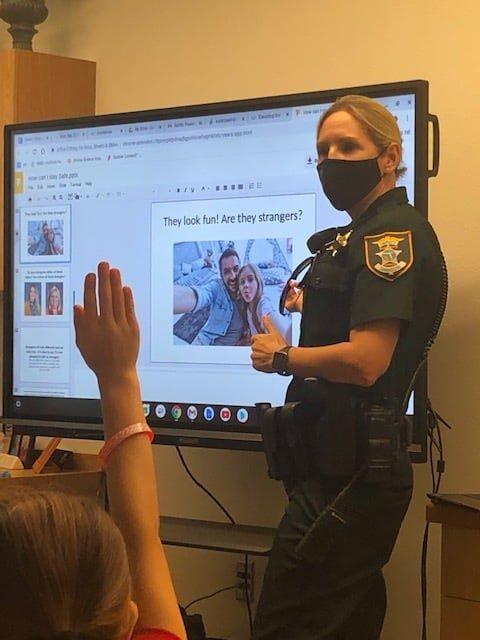 Laura Markey, St. Mary Catholic Academy School Resource Officer, visited Erin Fredd's second grade class Sept. 16, 2021, and a had a lesson on car safety, bike safety, strangers and more. The Sarasota students had an opportunity to ask questions and learn about the great things police officers do for our community.