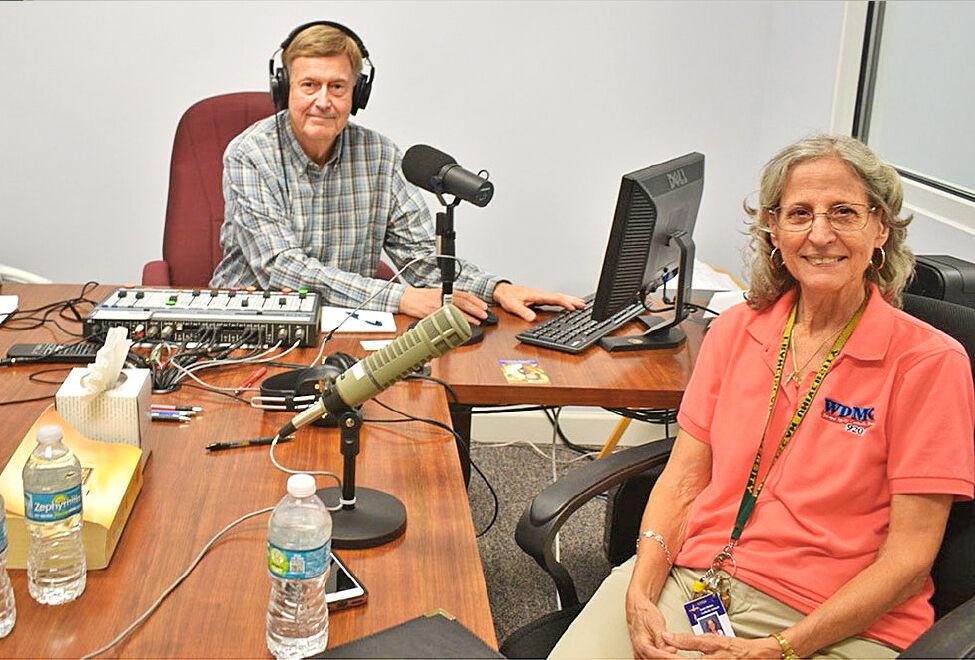 VERO BEACH  |  Carolyn Dean, a member of St. Helen Parish Vero Beach and host of the "Living Catholic" radio talk show, has been broadcasting live on Divine Mercy Radio, WDMC 920 AM, for the past 10 years.
She begins her radio program Mondays at 11 a.m. with an introduction: "Good morning. You are listening to 'Living Catholic,' a local production of Divine Mercy Radio. 'Living Catholic' is part of our Treasures of Faith series, where we explore the truth, beauty and goodness of our Catholic faith." 
Divine Mercy Radio began broadcasting on Divine Mercy Sunday, March 30, 2008. The station evangelizes over the airwaves in the Space Coast and Treasure Coast. EWTN Radio programming is used on WDMC, except for a live local program every day at 11 a.m. 
"Our signal from the station goes down into the Diocese of Palm Beach through the physical studio in Melbourne," Dean said. "We have approval and support (not financial, but spiritual) from the bishops of both Orlando and Palm Beach."
Dean began her broadcasting career on St. Helen's TV station in the late 1990s. She wanted to spread her Catholic faith to everyone who would listen, and hosted "Perspectives: A Catholic View" where she interviewed a person each week. The show was a project started by Father Kevin Nelson when he was a seminarian. He now serves as pastor of parish.
Then Dean discovered Divine Mercy Radio during a drive.
"One day, I was driving and saw a bumper sticker that said, 'Divine Mercy 920 AM Catholic Radio,'" she recalled. "I didn't know we had a Catholic radio station around here, so I thought, I'm going to contact the station to do a television interview."
Bob Groppe, Divine Mercy station manager, and Elaine McGavern, the station's founder, were the two people interviewed by Dean.
"While I was interviewing them, they decided to offer me this opportunity, and I have been doing this ever since EWTN decided to give the local radio stations a certain amount of time for local programming," she said.
Dean also is a youth minister and co-curator, along with Kendel Quinlan, of the Blessed Carlo Acutis expo at St. Helen. She is passionate about sharing the exhibit with young people.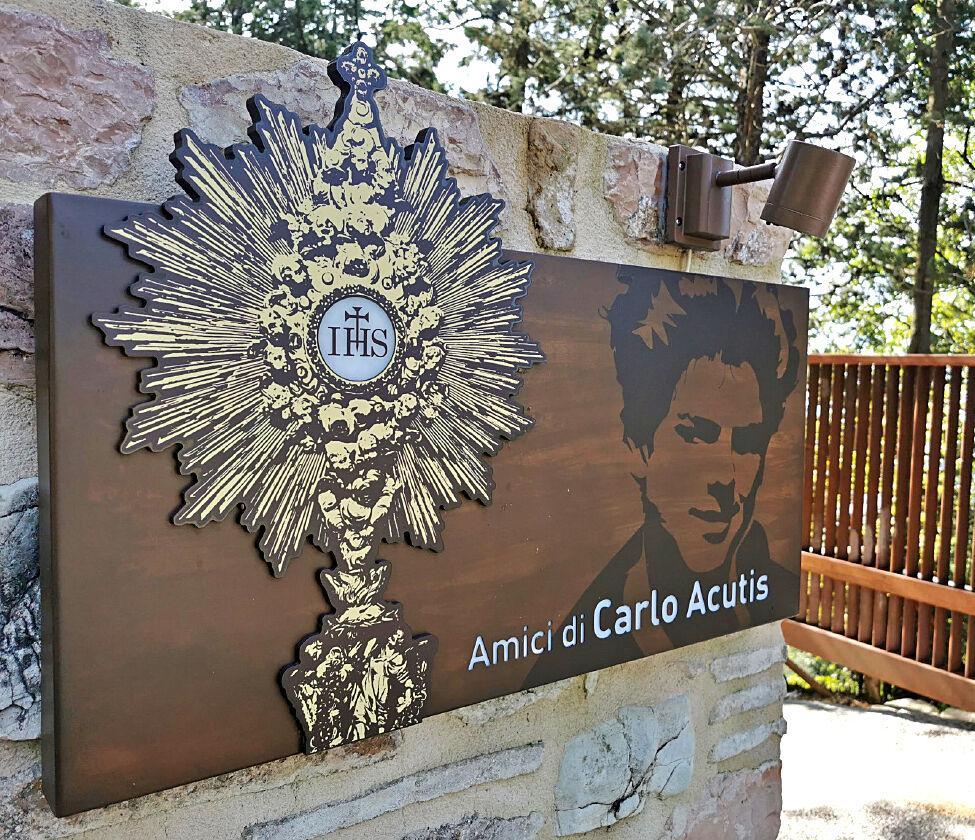 "Parishes need to call our St. Helen parish office and give contact info of the person who will be responsible for the display and, if possible, when they would want to borrow it and for how long," Dean said.
Carlo Acutis, the "sweats and sneakers" Italian teen who was an internet evangelist, died of leukemia in 2006, at age 15. He had documented all of the church-approved miracles of the Eucharist for the world to see on the internet. He was declared Blessed by Pope Francis Oct. 10, 2020, after approval of a miracle attributed to Carlo's intercession. 
Groppe said he was at a recent conference "and they were talking about the explosion with the youth and the Holy Spirit and that thousands upon thousands of young people, even seminarians, are visiting the tomb of Blessed Carlo (at the Church of St. Mary Major in Assisi, Italy). People need to know that."  
"To bring the children back to the church, Blessed Acutis is going to be on everybody's tongue," Dean said. "He is going to be the name they know. I believe God and the Holy Spirit will bring the children back, and it is happening."
Divine Mercy Radio's website states the station's mission is "to proclaim, through radio, the Good News of Jesus Christ, and to communicate his truths, as found in sacred Scripture." Its purpose is to "carry out Jesus' command to 'Proclaim the Good News to all creation,' and to answer the appeal of our former Holy Father for a new evangelization, including extensive use of the electronic media."
"How we evangelize on radio is we bring what is truth, not what is hidden, but what is not normally out there, to the people of faith or even to people with no faith," Groppe said.
For information on how parishes can host the Blessed Carlo exhibit, call the St. Helen parish office at 772-567-5129. For more about WDMC 920 AM, visit www.divinemercyradio.com, call 321-757-7717 or email info@wdmc920.org. Listen online at divinemercyradio.com.