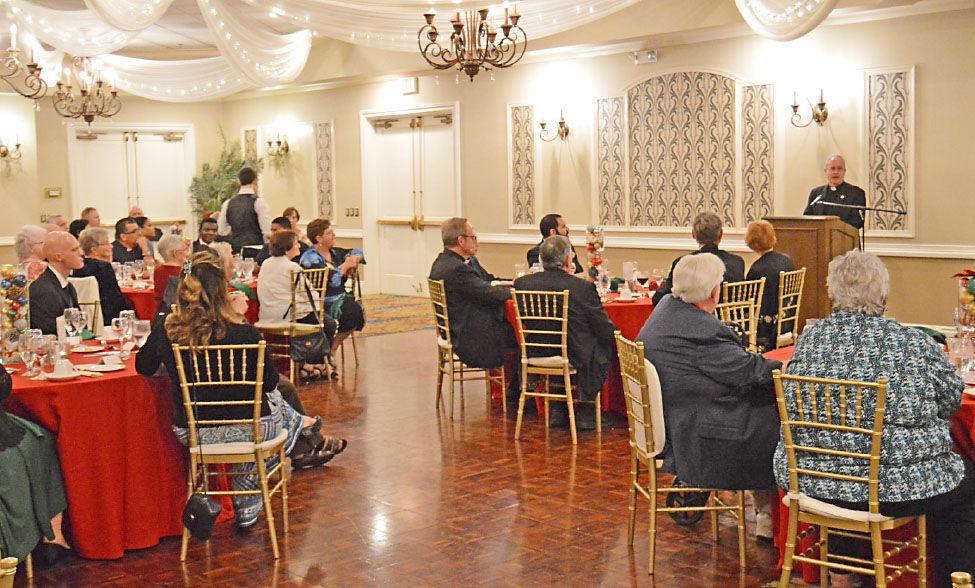 DELRAY BEACH  |  Advent is the season of hope. Waiting in hopeful anticipation for the coming of Christ into our hearts and world, Bishop Gerald M. Barbarito said. 
"We are the ones who have lived with the reality that Jesus Christ is with us, that Jesus Christ is alive, that Jesus Christ is one of us. And so, we have every reason to hope," he said, speaking Dec. 7, 2021, during a Serra Club of South Palm Beach County Christmas party honoring men studying for the priesthood. 
The seminarians – who are studying to become the next generation of priests in the Diocese of Palm Beach – are another reason to hope, the bishop said, reminding those in attendance of the need to pray for and support the men in priestly formation.
"We have great hope because of the wonderful men who are here this evening, our seminarians, because they are following the call of Jesus Christ, so they can continue, in our day and age and in our world, to proclaim the reality of our faith, to proclaim the reality of Jesus Christ, to proclaim that we have reason to be hopeful, and we are grateful to them," Bishop Barbarito said.
All of the seminarians who attended the party at the Westchester Country Club spoke briefly about their lives and how much they appreciate the Serrans' help. They included Deacon Daniel Donohue, Marc Gustinelli, Joshua Martin, Joseph Zarcone, Jude Okeke and Dylan McKay. The two other seminarians for the diocese (Deacon Armando Leon and Saul Guerrero) were unable to attend.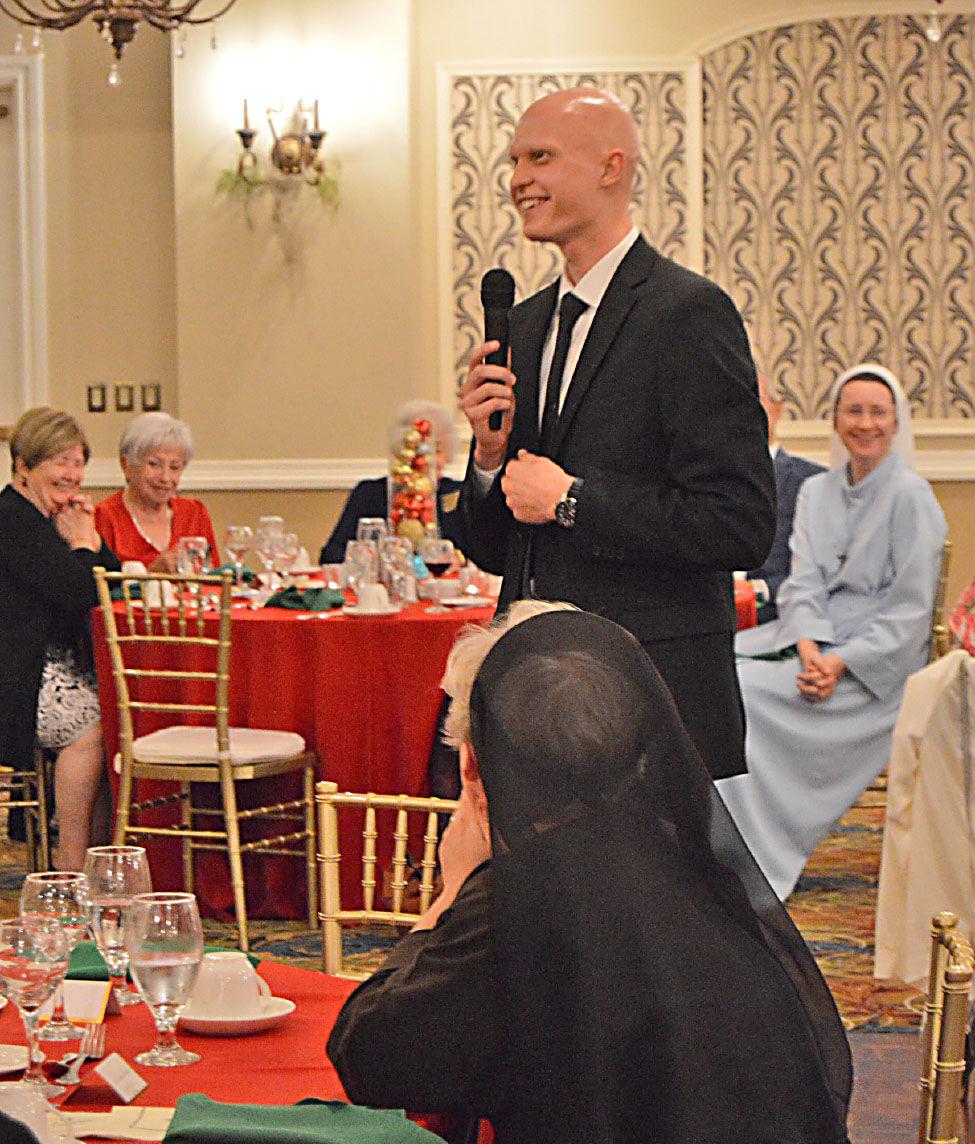 Father Gregg Caggianelli, vice rector of St. Vincent de Paul Regional Seminary in Boynton Beach, said he is grateful to the Serra Club members for their support of the men. 
"We pray that one day they can celebrate and make present again the Lord on the altar and keep that kerygma, that good news, alive," he said. "So, thank you all for being part of the institutional memory and passing along our faith to this new generation of seminarians. Your ministry, your support of them and our seminary is so much appreciated."
Jean Waddington, club president, recognized Father Daniel Daza-Jaller, diocesan director of vocations and seminarians, for "his enthusiasm and support of Serra."
"To all our seminarian Serrans, we continue to pray for you, support you and empower you as all make your journey toward priesthood. Tonight, we celebrate you and your choice to serve God," she said.
Father Daza-Jaller reminded the club members how much the seminarians depend upon their aid and are inspired by their faithful examples. 
The Christmas dinner, which had been something to look forward to every year, was canceled last year because of the pandemic. "So, we look forward to being able to continue this tradition into the future," he said. 
To learn more about the diocesan Office for Vocations and Seminarians, visit https://www.diocesepb.org/ministriesoffices/ministries/vocations/ or email pbvocations@diocesepb.org. You can follow the office on Facebook @Palm Beach Vocations and on Instagram @pbvocations. To contact St. Vincent de Paul Regional Seminary, go to www.svdp.edu/ or call 561-732-4424. Information on the local Serra Club is at www.serraspbc.org/.