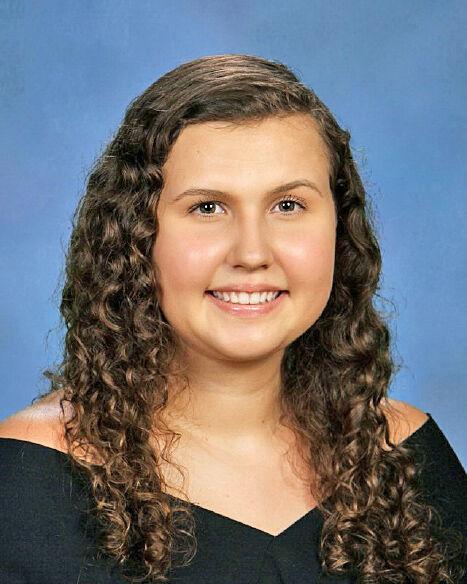 Palm Beach Gardens  |  Graduating seniors throughout the Diocese of Palm Beach eagerly participated in ceremonies this month, a rite of passage that the class of 2021 did not take for granted after witnessing the class of 2020 adjust to virtual ceremonies and socially distanced drive-throughs.  
Regardless of in-person or virtual graduations, the Diocese of Palm Beach continues to honor its Catholic high school graduates, in particular the valedictorian and salutatorian, with senior spotlights. 
In this e-edition of the Florida Catholic, the Diocese of Palm Beach shines a spotlight on John Carroll High School. Read the previous e-editions for a feature on the top graduates of Cardinal Newman and Saint John Paul II Academy. 
The diocese wishes all graduates the best in their future endeavors and continues to pray for their success, well-being and steadfast faith in God's plan for them. 
John Carroll High School, Fort Pierce
Valedictorian Johanna Rizo will be attending the University of Florida in the fall on the pre-med track in the Honors and Undergraduate Research programs. She has gone to Catholic school her whole life, attending St. Anastasia School from preschool to eighth grade before enrolling at John Carroll High School. She is most proud of her classmates, stating that she has known many of them since pre-school. 
"We're a pretty close group," she said. "We have overcome so many obstacles, and when the pandemic hit it only brought us closer together. I really admire the way we made the most of this year and made every moment together count. It brings joy to my heart thinking about how much this school community can do for one another."
Julia Jessup, salutatorian, agrees that this strong sense of community has left a lasting impression on her high school career. She will be attending the University of Central Florida as a student in the Burnett Honors College.
"One thing of which I am proud is my time in my school's choir. I can confidently say that joining my school's choir was the best decision I made during my high school career. I not only improved my musical skills, but I also made lifelong friends and improved my confidence."
As both young women take on a rigorous course of study at prestigious universities, they feel confident knowing that their time at John Carroll High School has prepared them both academically and personally for collegiate life's challenges.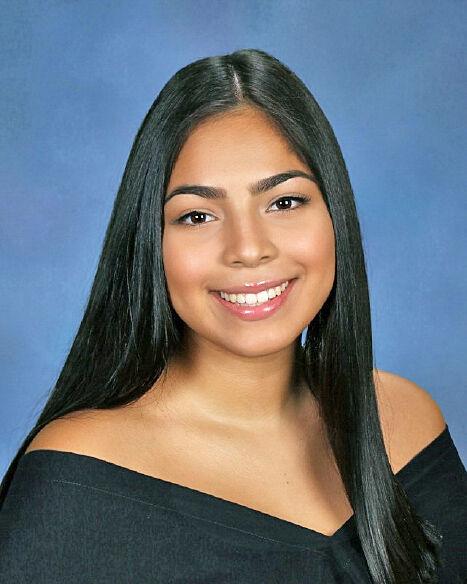 Johanna reflected that the teacher who has inspired her the most is AP English Literature teacher Alexis Funderlich during her senior year. 
"Ms. Funderlich made such a huge impact on my life, both in and out of the classroom in a very short amount of time. This was a very difficult year for me personally at home and for everybody else as well because of COVID-19. She really inspired me to practice gratitude and to push through difficulties when I felt like giving up. She has always told me, 'Give yourself grace,' words that really helped me to realize that I shouldn't be so hard on myself as long as I'm giving my personal best. I will forever remember all the valuable academic and life lessons she has taught me."
Julia shared that out of the many wonderful teachers at John Carroll High School, chemistry teacher Beau Roberts inspired her the most. She attributes her choice to major in chemistry to him and said that "his own love of science and the stories he has told me about his experiences in the field have helped me discover my own love of science."
Johanna and Julia both expressed the desire to keep their Catholic faith close to them as they move into their young adult years. They both noted that because of a strong foundation in the faith, they have been able to navigate present challenges. 
Johanna said, "Learning about my faith has given me guidance and peace in moments where that felt impossible. It has been a real blessing to be able to learn and grow both spiritually and academically with my classmates for the past 15 years. I know we have all become better people because of it."
"My Catholic education has influenced my life both academically and spiritually by helping my relationship with God grow stronger," Julia said. "I have learned so much about the Catholic faith during my time at John Carroll, which has allowed me to grow closer to God. He was always there for me whenever I needed him over the last four years." 
As for advice for incoming freshman, Julia encourages them to take chances and get involved at school. 
"I have witnessed many freshmen avoid joining a club or going to a school event due to their fear, and then regret not doing those activities later," she said. "The years of high school go by fast. So, it is important that each student makes the most of their time by participating in everything that interests them, even if they are nervous."
Johanna gave wise advice, cautioning freshman to "not get lost in the craziness that is high school."
"I would tell them to live in the present," the valedictorian said. "There's going to be times where everything will feel overwhelming and when you're going to feel like you're being rushed to make really big life decisions, like what college you want to go to, for example. Just remember that you only get to be a high school student for four years. Make a conscious effort to enjoy every second of it."
For more information about John Carroll High School, visit johncarrollhigh.com or call 772-462-5200. Follow the school on Facebook and Twitter @JohnCarrollHS and on Instagram @johncarrollhighschool.