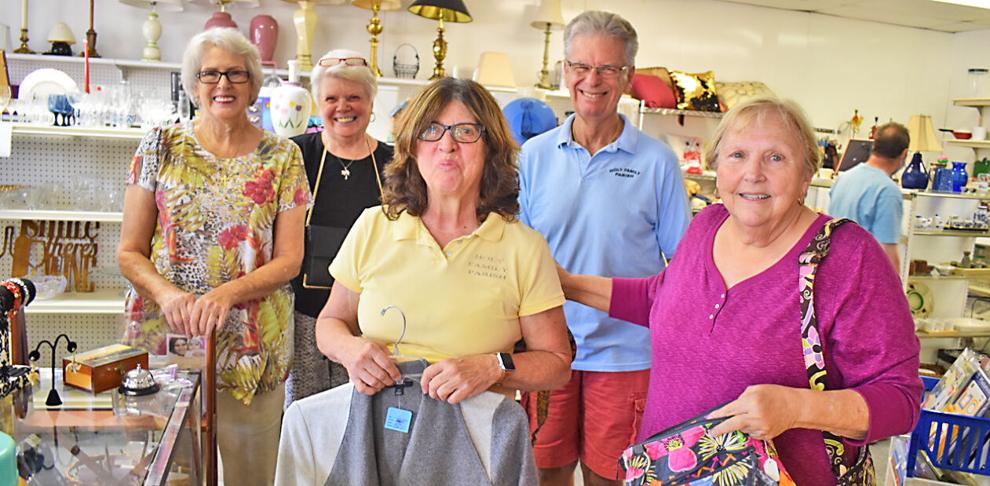 PORT ST. LUCIE  |  Holy Family Thrift Shoppe located at 1028 SE Port St. Lucie Boulevard in Port St. Lucie has reopened for business. The store was closed for almost a year due to COVID, but thanks to the efforts of the Knights of Columbus, Catholic Council of Catholic Women, Men's Club and other church ministries, it was been painted, cleaned and refurbished. The thrift shoppe has served the community for 23 years. Barbara Pray, a Council of Catholic Women board member and coordinator of the "Adopt An Angel" Christmas program at Holy Family, redesigned the shoppe. 
"I volunteer because I love helping people in need. The Angel program helps homeless children from 10 Port St. Lucie public schools have a Christmas every year. Our parishioners are so generous," Pray said. "The church is getting a respect from the community for the Catholic Church's generosity and I get a thank you note from the schools and also the children." 
Ann McGowan has been a volunteer and leader at the store since it opened in July 1998.
"Many people are truly despondent and these clothes and shoes are so appreciated," McGowan said. "The Holy Family Thrift Shoppe not only provides for the church, but also for the community. Bags of clothing are regularly donated to the local Vets and for the homeless at no charge."
Becky Walters, a former president of the Council of Catholic Women, volunteers her time overseeing the shoppe almost every day. 
"We are like a family," she said. "Each unit works together like a social group to make the thrift shoppe a success. This has been a big team effort."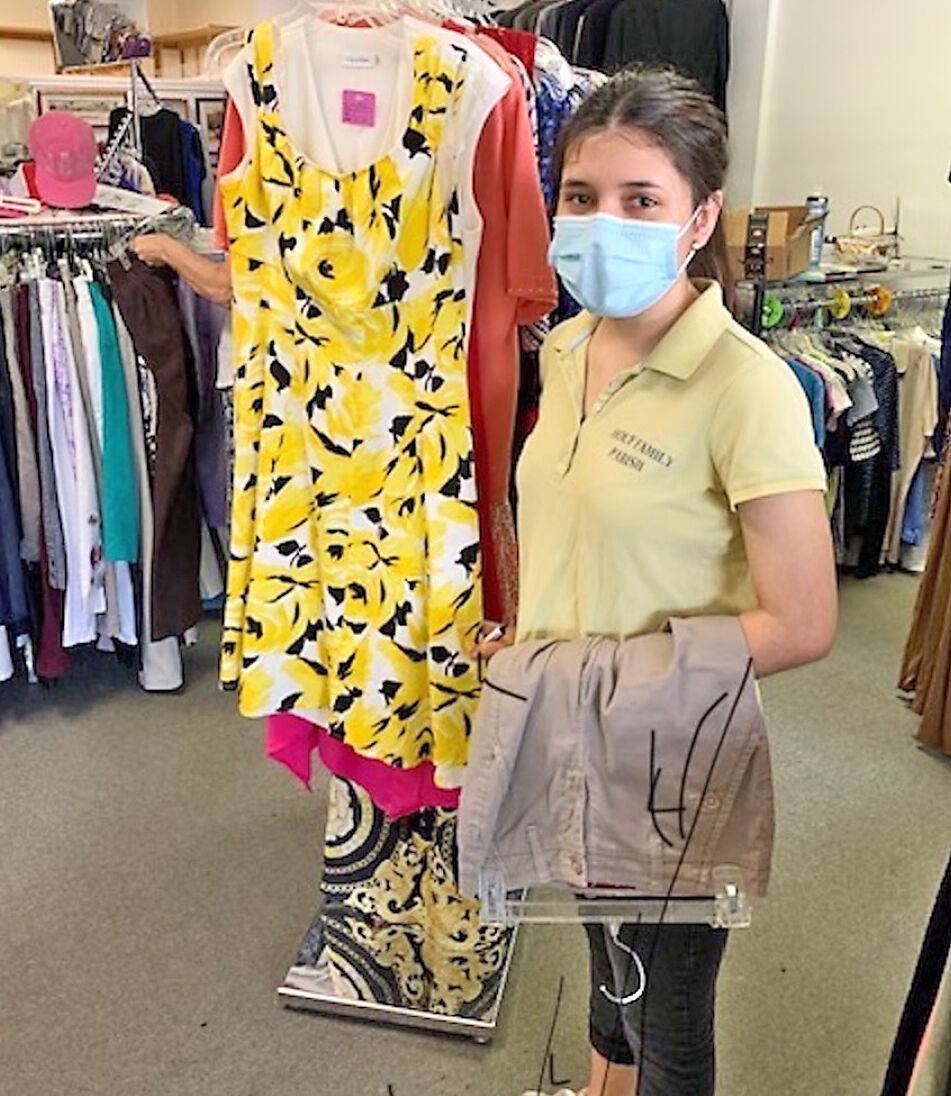 Goods donated as well as proceeds from items purchased benefit the outreach ministries such as the homeless veterans and various nonprofit organizations dedicated to serving the community. 
"Clothing is sent to the migrant farmers. Now, the store is collecting merchandise to send to hurricane victims in Louisiana," Walters added.
Bill Wahl, a Knight and Men's Club member at the parish, has been married to his wife, Pat, for 52 years. They have been volunteering at the thrift shoppe for more than years, two days a week.
"We believe in helping others and it is also a good way to spend a few mornings a week volunteering," Bill said. "People have been great in their donations. I volunteer to give back to help those who have less than us."
 Maria Adorno, cashier at the shoppe, has been volunteering for 15 years. 
"It is my little way of helping God and the poor," she said. 
The Holy Family Thrift Shoppe is open Mondays through Fridays, 10 a.m.- 4 p.m., and Saturday, 10 a.m.- 2 p.m. The store is open for donations.