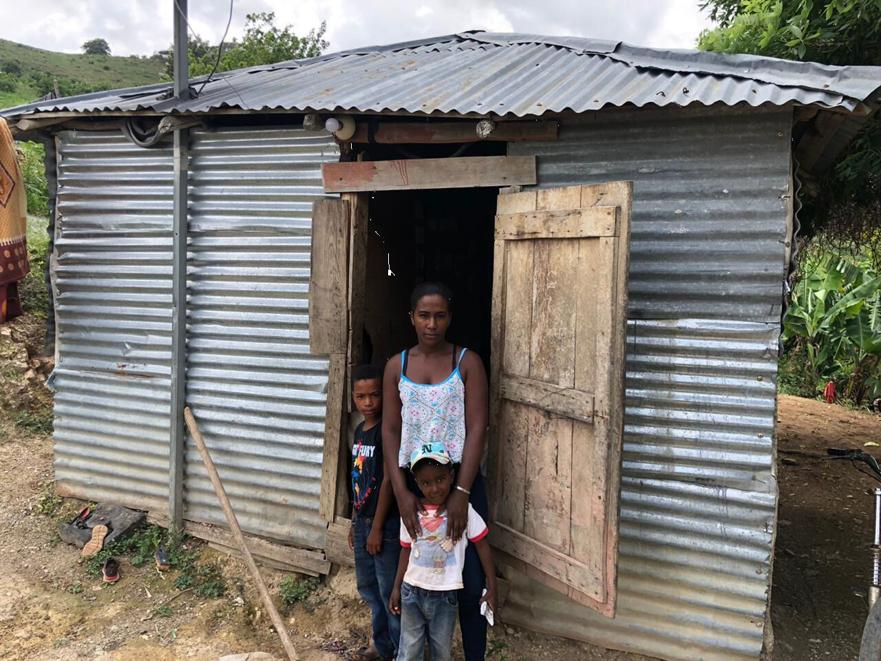 LA CUEVA, Dominican Republic  |  No more mud floors, outside bathroom breaks, or leaky ceilings for families in the mountain village of La Cueva. They are hard at work with volunteers from the diocesan mission office transforming the remote community in our Sister Diocese of San Juan de la Maguana, Dominican Republic.
Makeshift homes are being torn down and replaced with sturdy block houses. Luis José Aybar de los Santos, a civil engineer graduate from the University of Central Florida and former Bishop Moore Catholic High School student, oversees the project and it makes him proud.
"Since I was a little boy, I was inspired by the work the mission office does in my community," he said. "I always dreamt of becoming a professional one day so I could help my community like the diocese. Receiving the opportunity to go to the United States to study was God's gift."
Construction began last summer and should be complete by August 2022. A great feat since the century-old community just installed running water last year. Sixteen foundations have already been laid. Contractors hope to install roofs this spring. Plumbing, electricity and solar panels are also in the works. Families are helping with construction as a form of payment. The rest of the bill is covered by a generous grant from the Ruckstuhl Foundation.
Ursuline Sister Bernie McKay, mission office director, said the homes represent a life-changing transition for the families in La Cueva.
"In a not too far distant tomorrow, parents will have their own bedrooms, brothers will sleep together in bunk beds while their sisters have their own bedrooms," she said. "Each family member will be able to sit at a table to share their meals together, cook on an indoor stove, and enjoy safe shelter protected from rain and storms. The biggest blessing of all will be the deep joy of knowing their personal commitment of time, talent and treasure has enabled everyone in their village to be the proud owners of a new home. What a great joy."
To support the Mission Office visit www.cfocf.org/missionoffice/give.