PANAMA CITY  |  Eight young people from the University of Central Florida Catholic Campus Ministry jumped in a car and drove seven hours to the Florida Panhandle. But their mission wasn't to party, it was to serve others.
The group helped homeowners still dealing with destruction from Hurricane Michael and recent tornadoes. The team was guided by Nic and Dot Wagners retired Catholic youth ministers who focus on assisting those in the 850 area code through Mission 850. They were joined by Brothers John McCabe and Martin Buganski of the Brotherhood of Hope as they moved swiftly from house to house. Alejandra Rivas and Flavio Teimouri led the UCF missioners.
From mending fences to clearing debris and fallen trees the students worked on two to three homes per day, living out the corporal works of mercy. This was Rivas' first mission trip. She said "yes" to the Lord and to the brothers she explained. Working with those in need was wonderful, but praying with them was even more important she noted.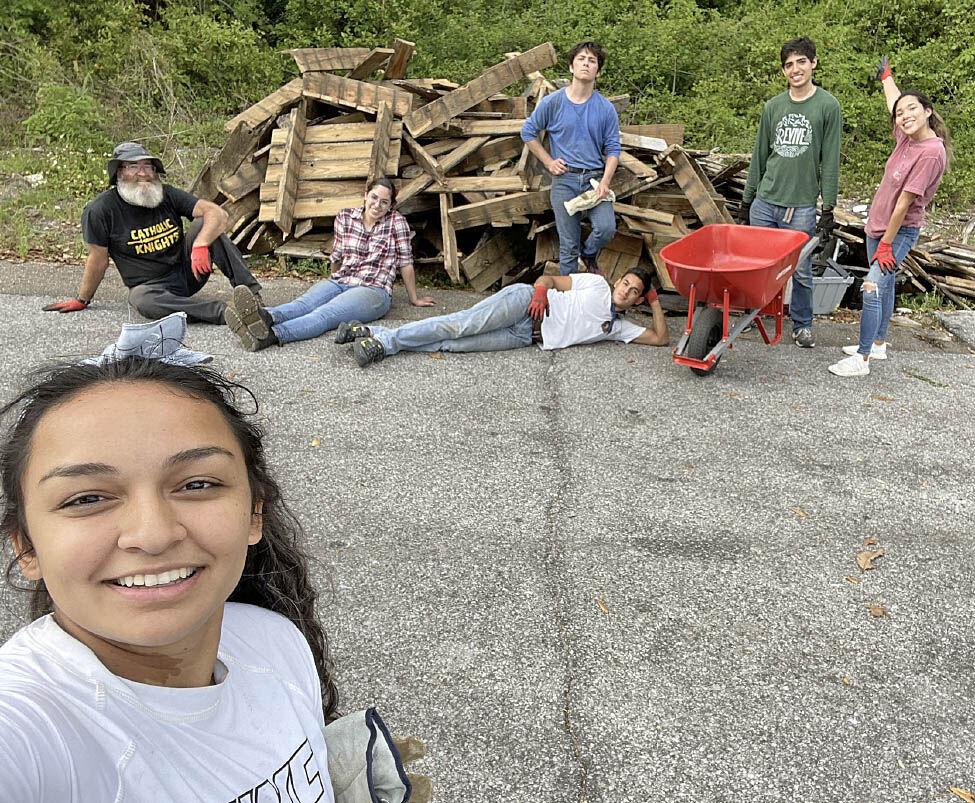 "We got to remind them that just as Jesus cares for us, we care about them."
Rivas was humbled by a homeowner who helped others while missioners were helping him. After filling his home with guests, he built a small home in his backyard to help even more people who had no place to go after the storms.
Because many are still struggling to repair homes almost three years after Hurricane Michael's devastation, many feel forgotten, unloved, and are losing hope Teimouri explained.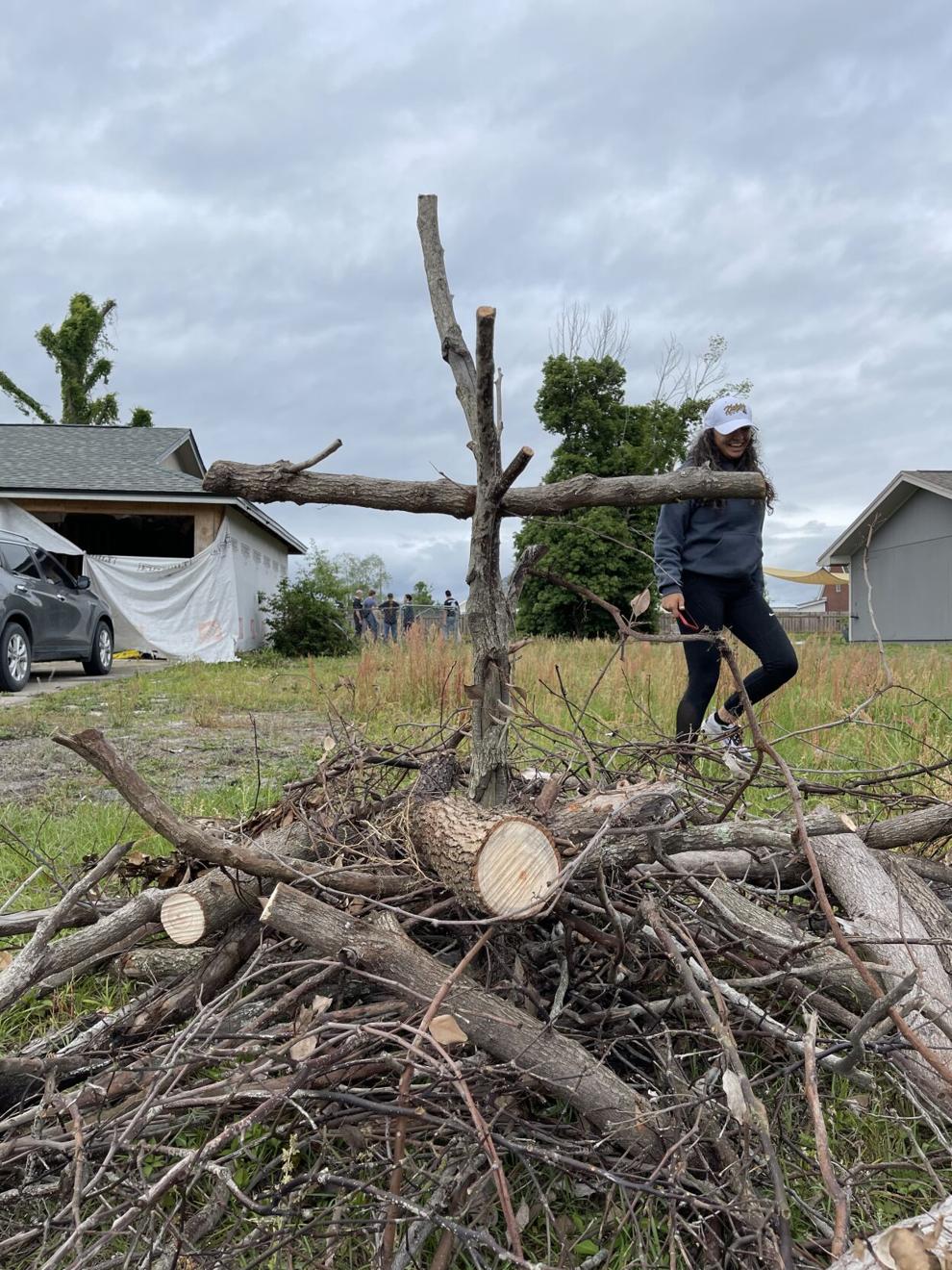 "Rest and revival are the things the Lord put on my heart all week. Sometimes the most important thing we could do was be present to the people we were serving, hear their stories, and love them," Teimouri said. "We got to show them that they are loved; the Lord loves them and we love them. … It was a revival for them and us. It was a reminder of how we need to love the Lord, unconditionally just like God loves His children and gives loves without measure."