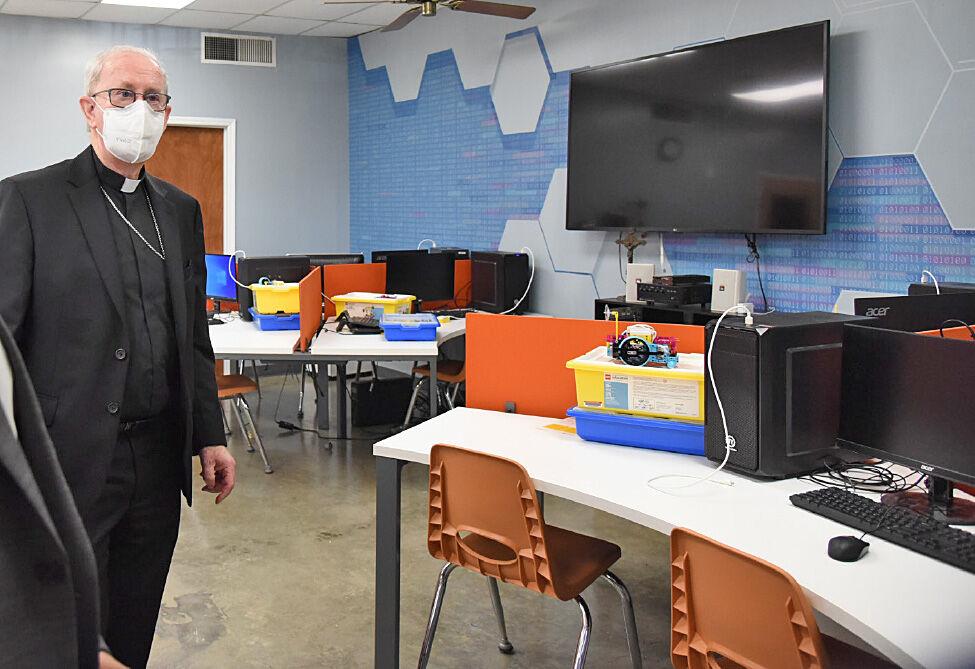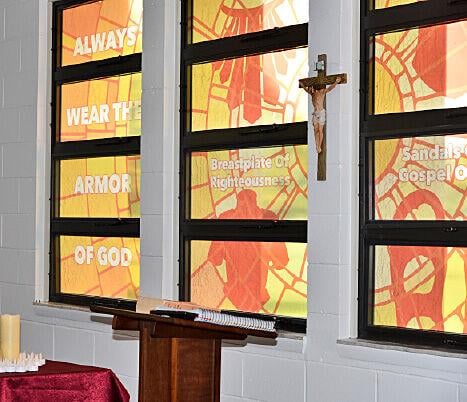 ST. CLOUD  |  Bishop John Noonan toured St. Thomas Aquinas Catholic School, checking out all things new and taking a little time out to dance with kindergarteners.
Several rooms were updated while some received a touch of love and artistic flair from the school's art teacher, Magy Brown. The most notable places completely renovated are the science lab, religion and art classrooms.
"The art classroom is now a collaborative space in which students can learn and create," said Nicolas Pavgouzas, principal. "The teacher is now equipped with both our classic art supplies and modern technology to make art come to life."
The science lab also includes more modern technology taking inspiration from NASA's Visions for the Future. "Students can participate in labs at their stations and also engage digitally with our interactive technology and displays," Pavgouzas said.
You can feel God's presence in the revived religion classroom. It has been redone "to feel as if students are entering a Chapel each day." It is themed from Ephesians 6:10-18, "Armor of God.'
"(It's) a place in which students can turn their hearts and minds to Christ while growing in their spiritual life," Pavgouzas said. "We want to inspire our Crusaders to embrace this armor and take it with them on their life's journey, post-graduation from our school."
All furniture on campus was replaced over the last two school years and the media room received a new anchor desk and set-up so the students can produce a brief morning program.
Bishop Noonan commended Pavgouzas and his team for their hard work and commitment to excellence and celebrated Mass with staff and students prior to the tour with Henry Fortier, superintendent of schools, Jean Askey, vice principal, and Father Derek Saldanha, parochial administrator. In his homily, Bishop Noonan encouraged the students "to pray and become disciples of Jesus."