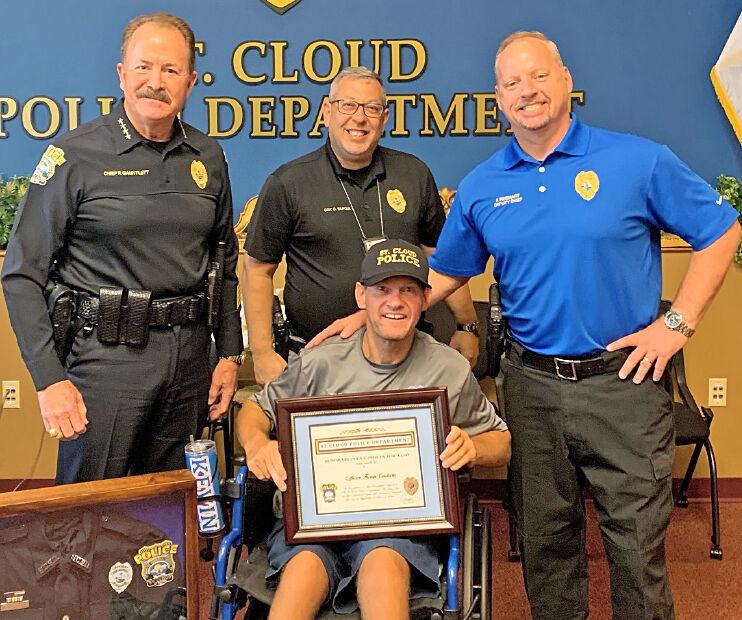 ST. CLOUD  |  Staff of the St. Cloud Police Department recently honored former Bishop Grady Villas resident Kevin Couture for his love of the department by making him an honorary officer. The recognition came with a uniform with his name on it. 
Kevin Johnson, executive director of Bishop Grady Villas, recalled Couture's love of swimming, his choice sport in Special Olympics. He noted Couture's passion for law enforcement. "Kevin has always shown his love for law enforcement through his friendships with many officers like Sgt. Corey Targia," he said. "He inspired the close friendship that Bishop Grady Villas shares with the St. Cloud Police Department to this day."
Couture, who is fighting bone cancer said, although his illness saddens him, on this day, "I'm happy." Sgt. Targia said that was exactly the idea.