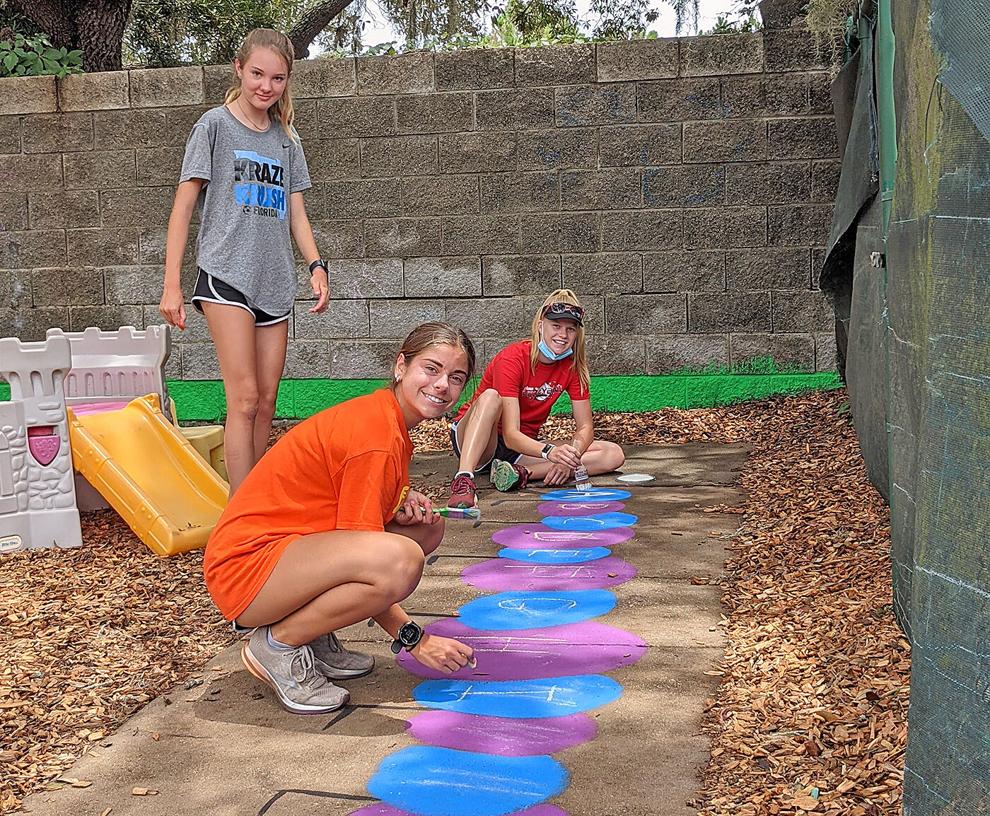 ORLANDO  |  Youth from St. Stephen Catholic Parish in Winter Springs and Nativity Parish in Longwood joined forces for Heart at Home 2021 – their first mission trip in their backyards. 
"Rather than traveling far away to serve communities in need in another state, the teens were able to see how they can get involved and serve right here in our local community," said Jennifer Chellberg, youth minister at Nativity.
Chellberg and Joanna Ojeda, St. Stephen youth leader, hoped to travel out of town for the mission, but the coronavirus proved to be challenging. "As we entered into spring, we still didn't feel like things were at a place with the pandemic where we felt safe traveling with our teens for an overnight trip out of state," Chellberg said. Ojeda came up with name, Heart at Home, and "everything just flowed from there." 
Heart at Home took place from June 23-26, 2021, with nearly 50 teens and 10 adults. Each morning the teams met at St. Stephen's in the gym for prayer, praise and worship, a witness talk, and small group time. Then everyone loaded into buses and headed out to their worksites for the day. By contacting organizations with whom the parishes worked in the past, they selected a homeless outreach center and a couple of campuses for a school for special needs students. Teams built vegetable garden beds, painted murals on playgrounds, cleaned up landscaping, painted school cubbies, organized supplies, and built furniture for new classrooms. 
At the end of each day, the groups gathered again for small group time before heading home. The final evening, they shared dinner followed by Eucharistic Adoration and the Sacrament of Penance. Saturday, they celebrated with a picnic at a local park. Chellberg said the event was a success with many teens already signed up to go back and volunteer at the organizations they served.
"The teens were so grateful for the opportunity to be together in community, sharing their faith, and serving as the hands and feet of Christ," she added.