ORLANDO  |  Bishop Moore Catholic High School's wins at the Florida High School Athletic Association state track and field competition put the Orlando high school in the spotlight, not only because it was the school's first class 2A victory, but also, because of the caliber of the school's "multi-sport" athlete.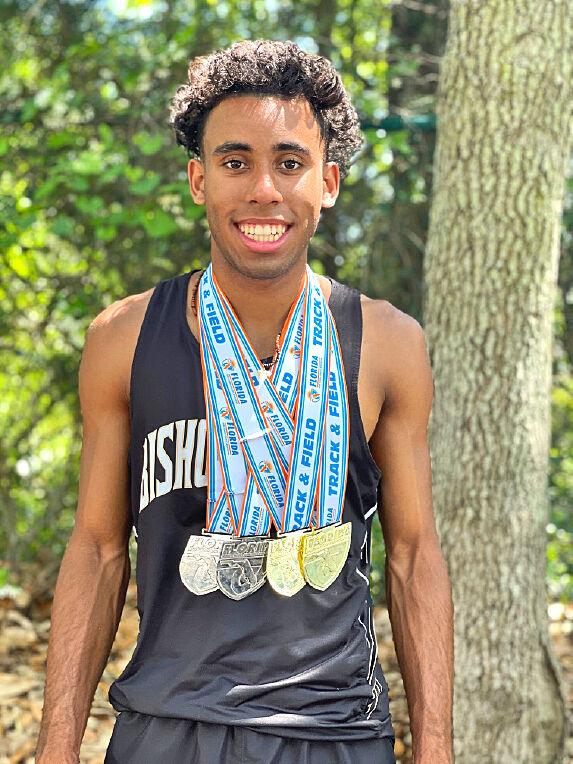 Beginning in kindergarten, all students in Diocese of Orlando Catholic schools may participate in athletic programs, including soccer, flag football, volleyball, basketball, track and cheerleading, depending on their school's offerings. While younger students learn the basics and hone their skills, middle and high school teams compete against each other and with public schools.
Students are encouraged to participate in more than one sport throughout their education. Rey Rodriguez, director of Catholic Youth Sports, which serves students in Orange, Seminole and Osceola counties, said a child does not usually decide on "their" sport until they are a teen. Playing multiple sports allows them to discover where their skills and interests lie, as well as become a better all-around player.  
"Kids drop out of sports at about 75% by the age of 13 because someone makes them a mono sport athlete," Rodriguez said. "They get burned out because they are not having fun. No matter the age, you want to have fun when you play sports."
Recent Bishop Moore graduate Marc Morrison is a prime example of a successful Catholic school sports athlete. He began in kindergarten at St. John Vianney Catholic School in Orlando and played every sport offered, before heading to Bishop Moore where he limited his involvement to football, basketball and track. During his senior year, he earned an all-state recognition as a football receiver, while also winning the long jump  and taking second place in the triple jump during the state track meet.  
Morrison is headed to the University of Connecticut on a track scholarship where he will study sports management. Carolista Ware, Bishop Moore's head coach, said the school wouldn't have championship victories without multi-sport athletes. She added how group practices also benefit the team. 
"We have girls and boys out there together. They practice with kids who may or may not be the strongest athlete in the school, and I see them helping each other improve, encouraging each other. To me, that's been one of the best parts of the whole thing." 
Principal Ericka Wikstrom concurs. "It's really seeing their peers as brothers and sisters, to see that we are walking on this earth together, and that we are truly in service to our community and to each other, to support each other and to lift each other up, and to care and love for one another, regardless of where we come from." 
---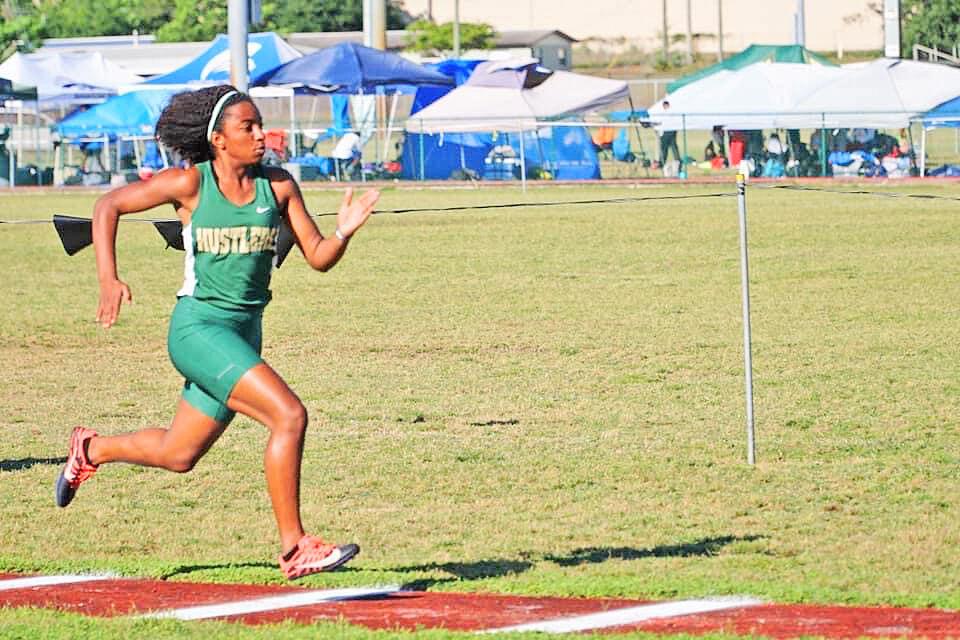 MCC RETURNS TO STATE COMPETITIONS
Ursuline Sister Bernadette McKay, director of the Diocese of Orlando Mission Office, remembers Yolanda Aybar Delgado as a young girl running back and forth in front of the mission house at the Diocese of San Juan de la Maguana, our sister diocese in the Dominican Republic. 
"She was your less than average student," Sister McKay said with a chuckle, "but she was determined. She ran every day." 
Aybar Delgado's persistence paid off. In May 2021, she represented Melbourne Central Catholic High School in the long jump at the Florida High School Athletic Association (FHSAA) state track meet, thus ending the school's three-year stretch of not qualifying for state. 
She placed ninth overall in a field of fierce competitors, but said she was still proud to represent her American school.
"Yolanda is what I would call a complete athlete," said MCC Coach Mike Smith. "She worked hard, practiced hard, and played hard. She gave it everything she had. She was very consistent and very strong and she pulled other kids along. She made everybody a little bit better because of her presence."
After her May 2021 graduation from MCC, Aybar Delgado returned to the Dominican Republic. This Fall, she is headed to college where she will study hospitality management.