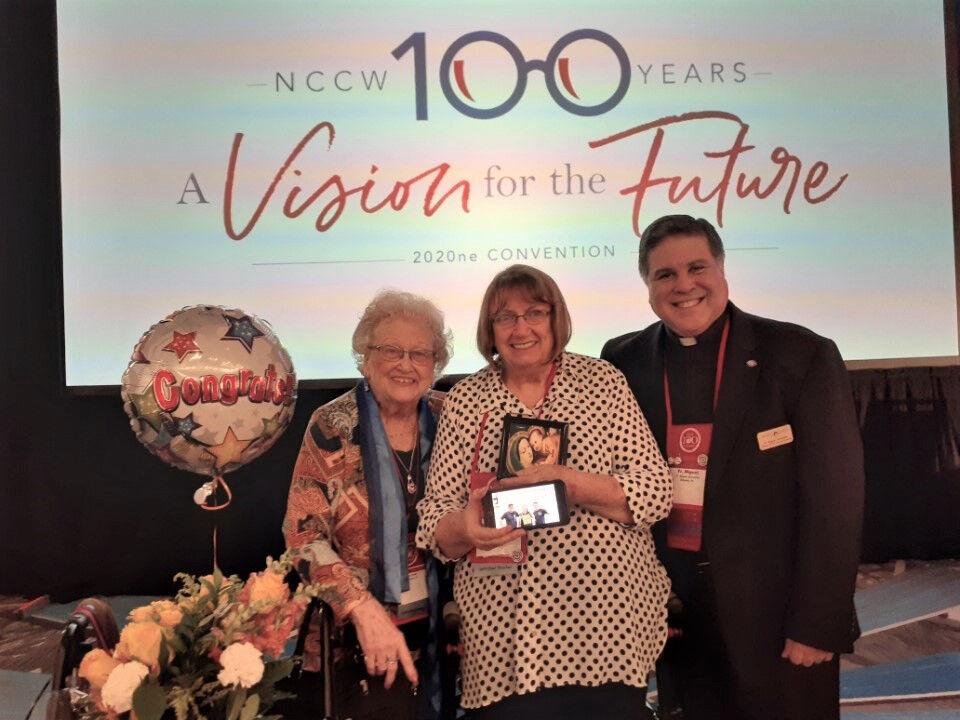 ARLINGTON, VA.  |  Two Orlando Diocesan Council of Catholic Women, Winkie LeFils and Kathy Bonner, received the National Council of Catholic Women's highest award, that of Our Lady of Good Counsel.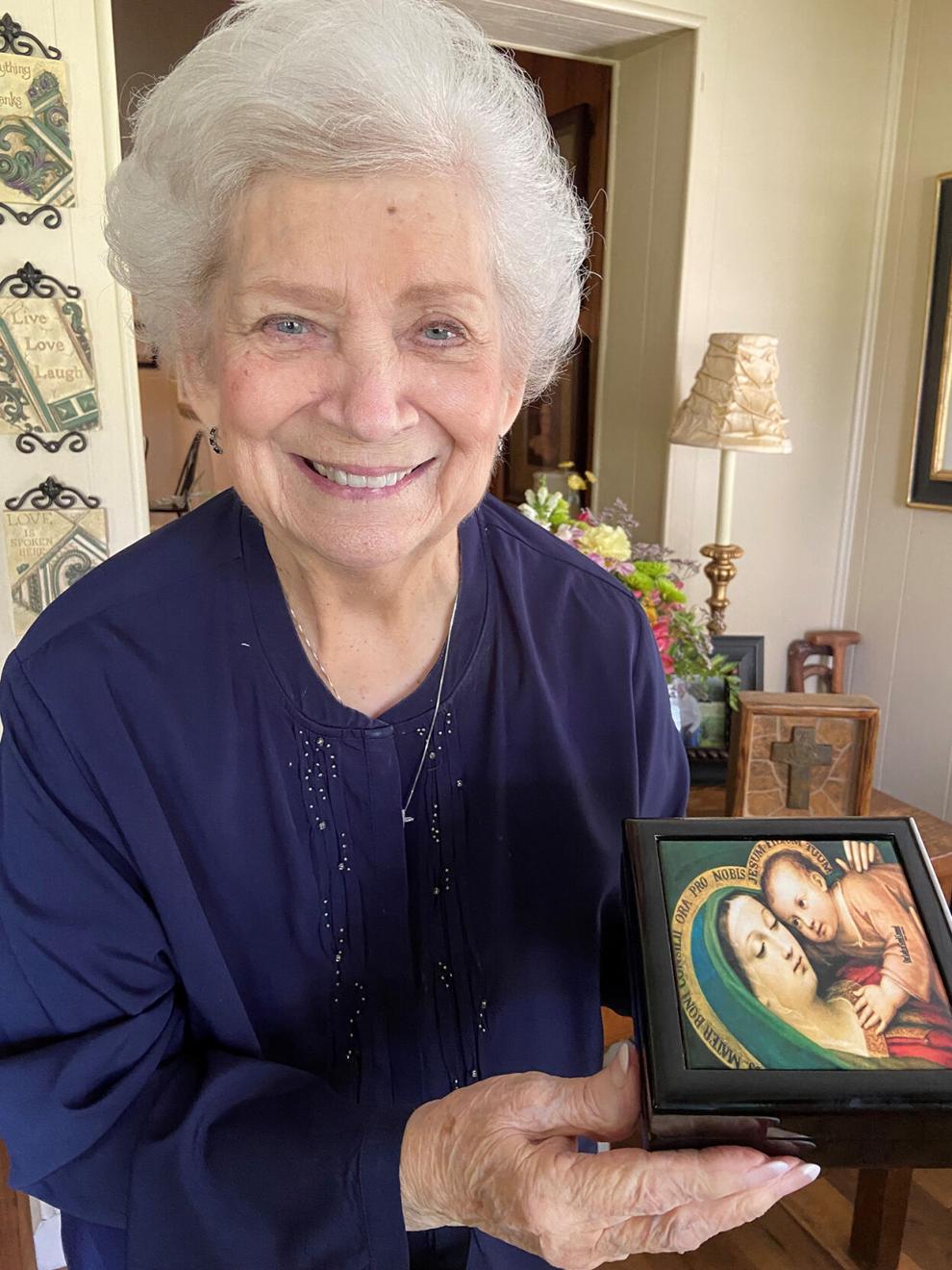 The award "recognizes significant and outstanding contributions made by a council woman in the areas of service to the Church, the Council of Catholic Women, her parish, and the community at large," according to the national council. The woman must be a "role model" for others. While one woman is selected annually, the national council was unable to gather last year due to COVID, so this year it honored two women.
"I was absolutely shocked — a thousand percent. I never thought I'd receive that award," Bonner said. "I do what I do because I love what I do. It's my faith in action. That is all I ever expect out of it."
A member of Orlando Diocesan Council of Catholic Women for more than 40 years, Bonner has held numerous positions including vice-president of the national council, co-writer and presenter on the National Leadership Team's program on domestic violence, president of her local affiliate, deanery and at the diocesan level.
LeFils joined Orlando diocesan council in 1958. Unable to attend in person, her daughter Susie Harting accepted the award on her behalf. She said she was very proud of her mother, "as she represented Catholic Women in NCCW as president and representative to the World Union of Catholic Women. She and many others empowered me to continue and follow mom's journey." Harting joined in 1983.
LeFils served as president at various levels, including national council president. In fact, there is not a position she has not served. Over her 63 years as a member of the Orlando Diocesan Council of Catholic Women, she held every position, beginning as affiliation president, then deanery treasurer and president, diocesan president, providence director for Miami, vice president of the national council, then president and vice president general for the World Union of Catholic Women's Organizations.
Still, LeFils said receiving the award was a surprise.
"It's quite an honor. I wanted to share it with all of my council sisters because of the works they do for Our Lord and for the people," she said. "I was really taken aback. I never expected anything like this. I just enjoy doing what I do for council. I just love the women in council."
Father Miguel González, chaplain of the national council and rector of St. James Cathedral in Orlando, surprised Bonner and LeFils with a call from Bishop John Noonan congratulating them on reception of the prestigious award.
Ginny Hagen, president of the diocesan council, said she "could not be prouder" of the two women, both of whom are from the Central Deanery.
"They are both dedicated ladies to our faith and mission and were so deserving of this award. It is frequently said 'Florida Strong' as it pertains to CCW, but in this case I must say 'ODCCW Strong,'" Hagen said. "We are so blessed to have these ladies to mentor all of us, which they willingly do."
The Council of Catholic Women supports, empowers, and educates Catholic women in spirituality, leadership, and service.