PLANTATION  |  Pope Gregory I faced a chaotic world of plague, hunger, tribal war, ignorance and other ills. During the 14 short years of his papacy, he tackled them all and left the world a better place. The Church has ample reason to honor our saint for September as Gregory the Great.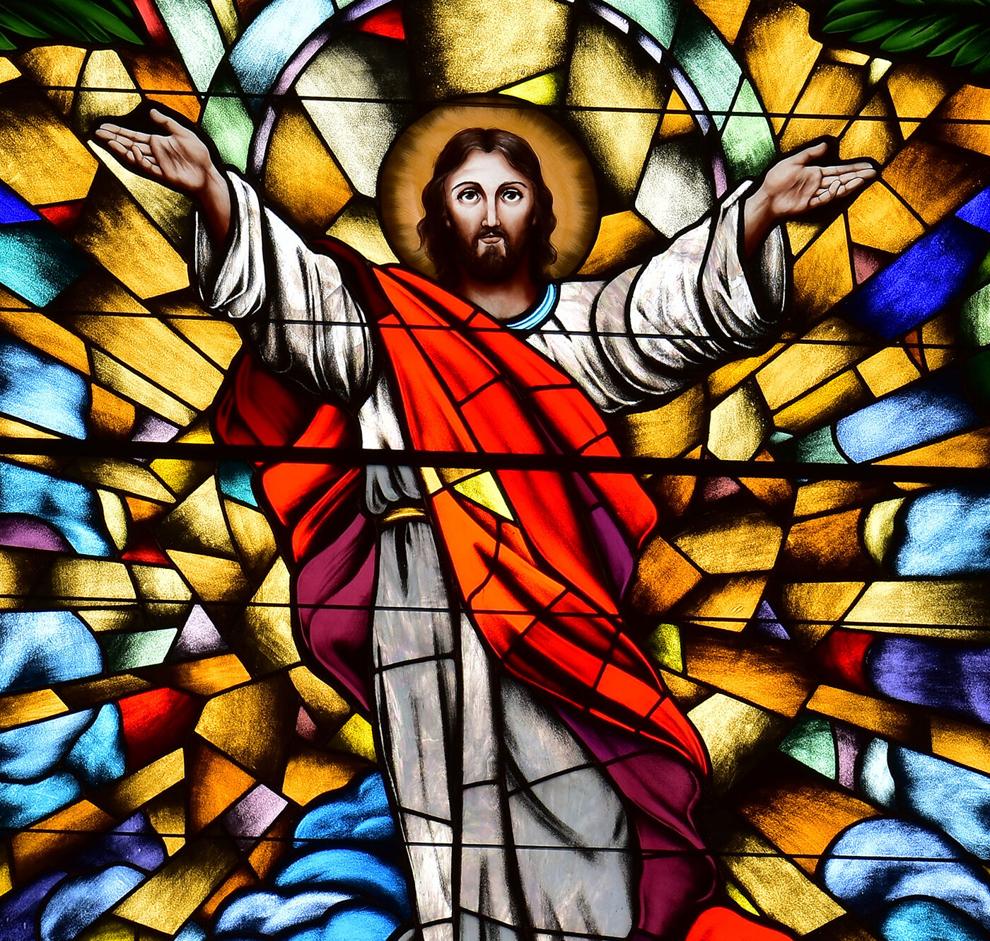 Serving at the dawn of the Dark Ages, Gregory was a skilled statesman as well as a fervent churchman. He fed refugees and confronted barbarians. He worked out the roles of church and state, which are still observed today. He established the Church of Rome as the headquarters of Christianity. 
He was born in 540 into a wealthy, landed family with a tradition of public service. His father, Gordianus, was prefect or administrator of the city of Rome. His mother and two aunts are honored as saints.
Young Gregory excelled in his studies, especially law, and followed his father as Roman prefect at the age of 33. His education flourished even amid tragedies of the time: invasions of Italy by Gothic and Frankish tribes, plus the plague known as the Black Death. 
Perhaps that's partly why Gregory resigned from secular service to live the life of a monk. He turned the family mansion in Rome into a monastery – and turned its Sicilian estates into six more. 
But public service didn't leave him alone: Pope Pelagius II appointed him as an ambassador to the imperial court in Constantinople. He returned to Rome six years later and became Pelagius' chief advisor and secretary. 
Then when Pelagius II died in 590, Gregory was chosen his successor by public acclamation. Gregory, who saw himself as a lifelong monk, resisted the call for six months. He had to be seized, carried to St. Peter's Basilica and consecrated pope.
His administrative skills proved useful at the Vatican. Seeing a flood of refugees fleeing the barbarian Lombard invasion of Italy, he shipped grain from Sicily and donated funds from church property for their aid. 
Gregory also used Church organizations and assets to care for the poor. When famine struck in 590, Gregory gave crops from papal lands to the hungry of Rome. He ordered foundation of an "office of alms" in each ecclesiastical district. He even made sure to dine with a dozen poor people at each meal.
He also dealt directly with Lombard forces who laid siege to Rome. When the emperor's representative did nothing to defend the city, Gregory personally met the tribe's chieftain on the steps of St. Peter's. Sources differ on what happened, but the Lombards left in peace.
The pope's diplomatic efforts fell in line with his beliefs on the relationship with worldly powers. He said the Church and the empire had distinct spheres, even that the emperor was the representative of God in secular matters. He taught that government had a duty to protect the Church, although he opposed Church meddling in affairs of state.
Gregory's words and deeds established the Church not only as the main power in Italy, but Rome as "the centre of the Christian world," states the Catholic Encyclopedia.
His ideas on governance extended also to Church authority. While respecting other bishops, he stated strongly that all other national churches, both Western and Oriental, fell under the rule of the Church in Rome. "I, albeit unworthy, have been set up in command of the Church," he declared.
He addressed spiritual needs and Church order as well, including:
• Issuing the Pastoral Rule,a handbook for clergy.
• Promoting the liturgical Plainsong, so vigorously that it's often called the Gregorian Chant.
• Establishing the Our Father in the Mass, where it remains today.
• Launching a mission to Anglo-Saxon England, including appointment of St. Augustine of Canterbury.
• Preaching and teaching often on biblical themes, using anecdotes to illustrate his points – a method copied by other preachers during the Middle Ages.
Gregory died in 604 and, as with his papacy, he was declared a saint by popular acclaim. His feast day was March 12 at first, but Vatican II moved it to Sept. 3 so it wouldn't clash with Lent. Eastern Orthodox Christians still observe the feast on March 12. 
St. Gregory is the patron saint of teachers, students, singers and musicians.
In Plantation, his namesake church was founded in 1959, just a year after the Diocese of Miami itself. Worshiping first at an elementary school, the parishioners got their first church in 1961. Part of that building was destroyed in a fire in 1979, but the members built a new church structure by 1982. They also restored the old structure as a parish hall.
Education has been a priority at St. Gregory since its early years. It opened a parish school in 1961, with help from three Sisters of the Holy Family of Nazareth. In 1988, the U.S. Department of Education named St. Gregory as an "Exemplary School." The current school building went up in 1995 and was expanded in 2000.
St. Gregory also runs more than 50 ministries: social, spiritual, liturgical. Among them are Emmaus and charismatic groups, singers and instrumentalists, outreaches to inmates, and groups for youths, single parents and those older than 50.